A young achiever up against some big names for tonight's Pacific Music Awards tells Vaimoana Tapaleao about his musical dreams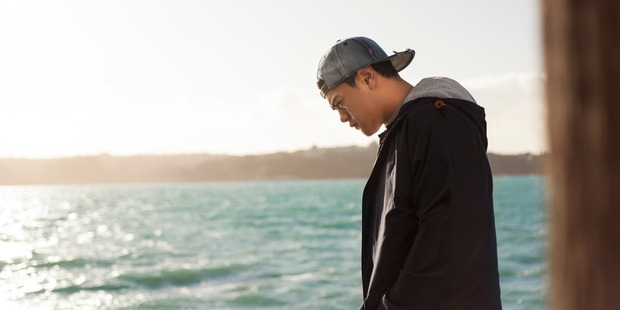 Young Kiwi reggae artist Swiss is a self-made kind of guy.
When he was 13 he started writing his own songs in the hope of getting somewhere later.
At 14 he began turning those songs into real music - playing on the family computer and recording himself so he could listen to the words he had written.
Asked what his songs were about back then, he laughs.
"What else do boys that age write about? Girls! I just started off writing love songs ... and over time I fell in love with the whole buzz of making music and being able to listen to myself on a CD that I burned on the computer.
"I thought I sounded like a professional singer back then. It's just one of those things - hearing myself on a CD pushed me and inspired me to chase bigger dreams."
Real name Pepa Manu, he coined the name Swiss on the back of being naughty at school, when he would tag the word "Swiss" all over the place.
He's grown up since then and at 21 has already achieved many of those big dreams.
Those earlier mixes slowly led to him releasing his stuff on the internet, which eventually led to his self-released single and video, Slow Wind.
He funded his own tours in Los Angeles, Salt Lake City, Las Vegas, Hawaii and Australia and it was not long until someone noticed him - South Auckland record label Dawn Raid.
His songs, including Time of the Month, Miss Liquor, Slow Wind and the remake of classic hit Blue Bayou have had a huge amount of radio play here, in Australia, the United States and Hawaii.
The Wellington-born star decided to make the move back to New Zealand last year, leaving his parents and family in Australia, where they had moved when he was 13 to support an older brother playing professional rugby league.
Tonight, Swiss is among those nominated in the annual Pasefika Proud Pacific Music Awards being held in Manukau City.
As usual, there are some big names - well known in the Kiwi mainstream and in the Pacific Islands - up for awards, such as Aaradhna, Savage, Ria, Home Brew, Tomorrow People, The Hypnotics and Iva Lamkum.
He is nominated in four categories; Best Pacific Male Artist, Best Pacific Urban Artist, Best Pacific Song (for Slow Wind) and the People's Choice Award.
He goes up against Aaradhna in two of those categories and also goes head to head with hip-hop royalty Savage, who is also up for Best Pacific Male Artist.
Swiss admits it's still hard to understand the success he's had, given a few years back he was just an ordinary Tongan boy jamming with his brothers on the guitar.
"And that's what it is - it's surreal. I can still say I'm just an average kid, but I'm just doing music for work, now.
"It's crazy at the moment. The love that they have for reggae out here - you'd never really find that in Australia. At the same time, it's a whole different ball game over there.
"One thing that I really appreciate about New Zealand is that here, they really open their ears to all music - rather than just staying in the box of pop music in general.
"Reggae music is the feel-good music."
Next week, Swiss will head to Hawaii, where he has a growing fanbase. He is also set to release a new album in the coming month.
One of his main hopes is to inspire other young artists to chase the dream - no matter how hard it is at the beginning.
"Just stay positive. A lot of negatives will come your way - those are the negatives that want to see you fail.
"It's everyone's expectations to see you fail. But you've got to push the boundaries and you'll see the outcome of it all."
Who: Swiss, multi-nominee in tonight's 2013 Pasefika Proud Music Awards
Where and when: Genesis Energy Theatre, Vodafone Events Centre, Manukau from 7pm
More info: pacificmusicawards.org.nz
- TimeOut