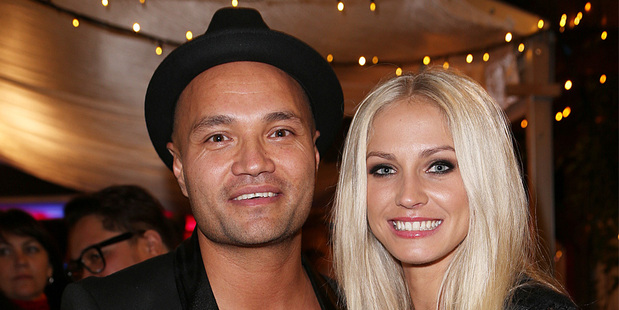 The X Factor NZ contestant Taye Williams says he is in a "state of shock" over his elimination.
Williams was voted out by the public last night after the judges failed to secure a majority decision, pushing the competition to deadlock.
The 35-year-old said he "came out punching" and was surprised to find himself in the bottom two competitors.
"I have a lot of belief in my talent and when I'm under pressure I tend to perform."
On Sunday night, Williams performed Kimbra's Settle Down in the live show.
After a public vote, he and L.O.V.E. were the bottom two acts.
Last night, they each sang again in a final attempt to stay in the competition.
Williams performed Forget You by Cee Lo Green, and was eliminated.
Judge Stan Walker was disappointed in the result.
"Taye is the man and this isn't right. I'm inspired by him, I'm gutted he's gone."
Williams said he would reassess his future but still hoped for a career in show business.
"It's not about how you get knocked down, it's how you get back up."
Last night's result leaves Tom Batchelor, Benny Tipene, Fletcher Mills, Whenua Patuwai, Cassie Henderson, Jackie Thomas, Anna Wilson, Maaka Fiso, Gap 5, L.O.V.E. and Moorhouse in the competition.
- APNZ