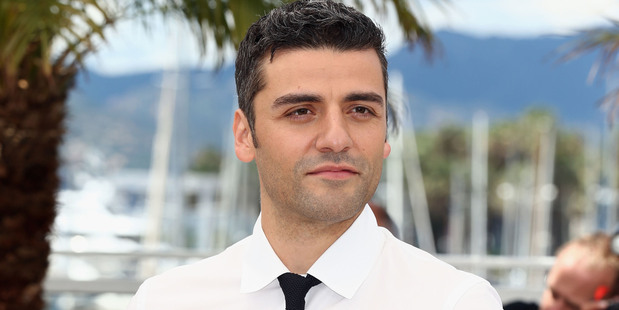 Security is so tight at the festival this year that the star of the new Coen brothers movie Oscar Isaac was nearly locked out of his own premiere.
"I went out to take a piss and they wouldn't let me back in, I missed the first half hour of the film!" the US actor who sings and plays guitar in the bleakly comic film about a folk singer chasing fame in 1960s New York was heard complaining at the after party.
Another invitee didn't even make it to the auditorium - this time on sartorial grounds.
"I don't want to say fascists but I'm saying it! I got kicked out for wearing the wrong colour tuxedo. About six of these goons escorted me out," Lloyd Kaufman, co-founder of US independent film production and distribution company Troma, was quoted as saying by trade press.
CONTROVERSY ALERT!
Many filmmakers make a point of studiously avoiding anything even potentially "controversial" when meeting the press.
Not French director Francois Ozon, in Cannes with his film Young and Beautiful, who has been advancing his theory that many women would secretly like to be prostitutes.
Referring to the main character in his film, a 17-year-old prostitute, he tells an interviewer: "I think women can really be connected with this girl because it's a fantasy of many women to do prostitution.
Ozon is challenged by interviewer Rhonda Richford from publication The Hollywood Reporter, who tells him: "I really don't think that's the case."
But Ozon is adamant. "It is the reality," he insists. "You speak with many woman, you speak with shrinks, everybody knows that. Well, maybe not Americans."
KUNG FU
Details have been emerging of Keanu Reeves' directorial debut A man of Tai Chi, a Chinese co-produced kung fu movie.
Set in modern-day China and filmed in Beijing and Hong Kong, it has dialogue in English, Mandarin and Cantonese.
The Matrix star told reporters he started to think about directing about five years ago having always said he "would only direct if I had a story to tell".
The film will open in China on July 5 before being released internationally later in the year.
IN TOO DEEP
Norwegian actor Aksel Hennie spent time in decompression chambers and dived to a depth of 60 metres in preparation for Insomnia director Erik Skjoldbjaerg's new film. But nothing prepared him for the reality of the mostly night-time shoots in Iceland close to a glacier.
Pioneer, a thriller about super competitive alpha-male divers, is set at the height of the Norwegian oil boom of the early 1980s.
"It was the most challenging shoot I've ever been on. It was crazy dangerous... it's just super scary. If the air stops, it stops!" Aksel told Screen magazine.
-AFP