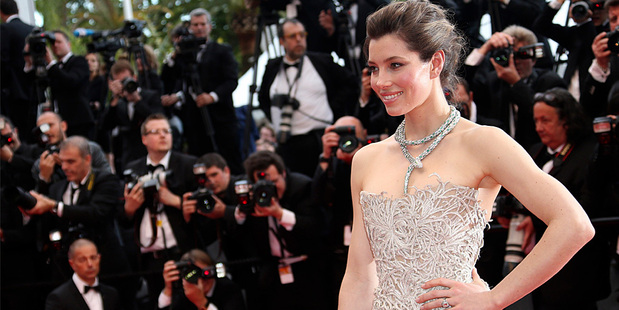 A crime spree rattling the Cannes Film Festival is continuing, with a second hotel robbery and several physical attacks reported.
Thieves stole jewels worth about $1 million in a brazen late-night robbery at the Novotel Hotel near the festival last week.
Their raid came just hours before the screening of The Bling Ring - a film about burglaries at celebrity homes.
Another robbery has now taken place at a Majestic Hotel room of two film executives, The Hollywood Reporter said.
IT Group managing director Kevin Khanna and Silver Pictures co-president Steve Richards reportedly returned to their five bedroom villa behind the hotel to find all their belongings missing.
"In the span of an hour they had gotten into the house through the roof and gone through all of our rooms," Khanna reportedly said. "They only took cash, laptops, iPads and women's jewelry but left our passports and credit cards.
They were very professional."
He blamed the robbery on poor socio-economic conditions in Cannes.
Festivalgoers have also fallen victim to several physical assaults and street muggings around the town.
Waterstone Entertainment's Stephen Bowen and Jeff Kalligheri reported an attempted mugging near a casino and another pair of film executives reportedly lost iPads, wallets and other valuables in an apartment robbery.
- nzherald.co.nz