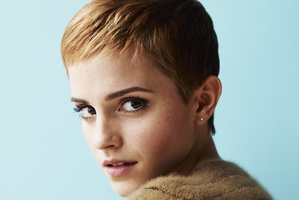 Modern teenagers are losing their "naivety" younger than ever thanks to Facebook and Instagram making them self-conscious, actress Emma Watson has said, as she showcases her latest role as a pole-dancing socialite in Cannes.
Emma Watson, who is best known as Hermione in the Harry Potter films, said it was a "shame" that modern youngsters did not experience a longer "blissful" period of not caring what they looked like.
Speaking at the launch of The Bling Ring, a Sofia Coppola film based on a true story, the 23-year-old said it was "amazing" how self-aware young people were becoming as a result of the internet.
The film tells the story of a group of wealthy Los Angeles teenagers who break into the homes of the stars they idolise to steal clothes and jewellery.
Watson, who most recently appeared in The Perks of Being a Wallflower, stars as a teenage would-be model who is jailed for robbery, after her friends are caught bragging about their hauls online.
Speaking at the Cannes Film Festival yesterday, Watson said the impact of social media on the current generation was a "shame", as director Coppola suggested many teenagers would now do anything for notoriety.
"The whole story seemed to say so much about our time and growing up with Facebook and Twitter," Coppola said. "This could never have happened 10 years ago.
"I was thinking about how these kids (in the film) must be affected by all of that, and how reality TV seems so normal now to all of them having grown up with it. The idea of no privacy has become the norm."
Of the true story, which she read about in a magazine, she said: "I think their quotes really struck me: how they didn't seem to think they had done anything wrong, and how they were mostly interested in the fame the robberies had brought them."
The Bling Ring sees Watson's self-obsessed character Nikki dressing up in little more than underwear and pole dancing in Paris Hilton's house.
She has now disclosed she researched the role by watching reality television including The Hills, Paris Hilton and the Kardashians.
"It's fun to explore a different side of yourself through a character. It gave me permission to do loads of crazy stuff."