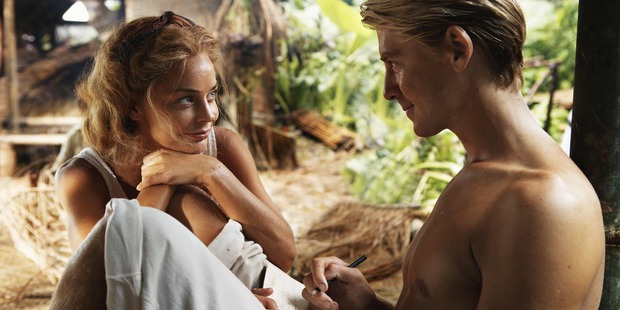 The beautiful poster for Norwegian ocean epic Kon-Tiki, a stronger piece of art than the poster for Life of Pi, will draw a sizeable audience even before people have seen the trailer for this classic adventure tale.
Joachim Roenning and Espen Sandberg's depiction of the heroic 1947 journey from Peru to Polynesia made by Thor Heyerdahl and his crew of five is full of grandeur and excitement. Sailing across the Pacific on a balsa wood raft that cannot be steered to prove Heyerdahl's theory that continental drift could have been east to west, if the winds and tides were right, is the stuff of legends. Instead of the usual castaways lost in the abyss of the sea we have six (fool) hardy souls determined to stake their place in the history books. Roenning and Sandberg, fresh from the success of their previous film, Max Manus, know the story inside and out, especially since members of the original expedition made an Oscar-winning film of their adventure. The duo focus mostly on the heroic, taking us on a fairly predictable journey that exposes the crew's trials and tribulations.
The shots of whales investigating the raft, with their cries haunting the soundtrack, is reflected in the antiquated, fairy-tale artwork for the poster.
Possibly afraid to disturb the tranquil beauty it suggests, the marketing department could have thrown some sharks in for good measure as a gory scene with a shark is arguably the film's finest moment.
History comes reluctantly to life in Roenning and Sandberg's film, even if it's a watered down, mildly waterlogged version. The adventure is legendary and its main protagonists compelling, though the shocking fate of a feathery companion on the raft lingers longer in the mind.
Stars: 3/5
Cast: Pål Sverre Hagen, Anders Baasmo Christiansen, Gustaf Skarsgård
Directors: Joachim Rønning, Espen Sandberg
Running Time: 118 mins. Out now.
Rating: M
• Kon-Tiki is out now.