P-Money tells Lydia Jenkin how his move to New York has brought back memories of the music he loved as a kid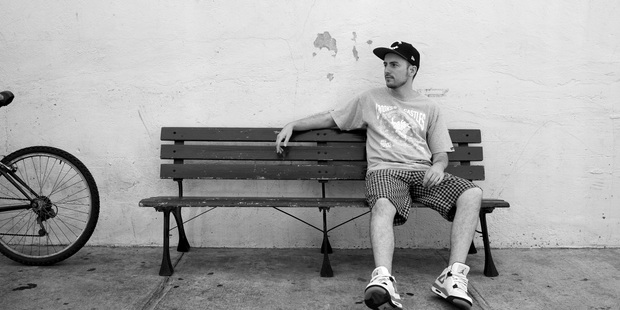 Pete Wadams, better known as P-Money, is feeling pretty thankful for the opportunities life is offering at the moment. It's been nearly five years since he released his 2008 hit Everything, which became a dance-floor favourite, and No 1 on local charts.
But Wadams is very happy with his musical developments since - in fact, down the line from his apartment in New York's East Village, he's explaining why he called his fourth album Gratitude.
"I wanted something that summed up where I was at with my life and career, and how I felt [about] the opportunities that I have at the moment, and that was the word that seemed to fit. I'm really appreciative of all the artists I've been able to collaborate with on this album, people like Talib Kweli, and MOP and Havoc from Mobb Deep. Those guys are all hip-hop legends. I'm also grateful that I've been able to continue releasing music, and have a career as a musician for 10 years. I'm very appreciative of what I've been able to do so far."
He moved to New York last June, having signed a deal with American hip-hop label Duck Down Music, and he's well settled in now, though he still sees New Zealand as home.
But living in what could be called the founding city of hip-hop has had some influence over the direction of his new album.
"With this record I kinda went back to the hip-hop that I started out releasing about 10 years ago, I wanted to go back to that kind of style and aesthetic. I've been dipping my toe into the water with dance music over the past few years, and I enjoyed that, but I wanted to get back to my hip-hop roots.
"I guess it has partly been about building that relationship with Duck Down - hanging out with those guys reminded me of all the music that I loved growing up.
I don't think it was a direct influence, because nine times out of 10 when I'm making a beat, it's going to come out as a hip-hop beat, but having this label, and the opportunity to work with these people, it gave me the right outlet.
"I didn't really have much of an idea of what to do with it when I was back home, but being here in New York, it's a hip-hop kind of town, so it just made sense and felt like the right time to do this music."
It's an album full of wide-ranging feature vocal performances, all captured in different ways - New York rapper Buckshot recorded his verses in Wadams' apartment, MOP was booked into a studio down the road, and Freddie Gibbs emailed his contribution from LA. One of Wadams' favourite sessions was back home with rising soul star Aaradhna, who features on a track called Celebration Flow, along with Talib Kweli.
"We recorded her part in person when I was back in Auckland earlier this year. She was one of the lucky last to record her part, and she is just so gifted, and such a beautiful singer. She'd had the hook idea for a little while, but she wrote the verse in the studio when she came in, and she just nailed it. Totally nailed it, so that was a special moment."
Wadams produced Aaradhna's latest album, Treble & Reverb, which is full of catchy, soulful, doo-wop tracks inspired by the 60s, and saw her signed to American label Republic Records. "I really enjoy producing. It gives me the opportunity to head into different musical worlds, and use different capabilities. If I was to put out a P-Money album that sounded like Aaradhna's last album, it probably wouldn't make sense to people, but working with these artists affords me the opportunity to experiment, and go to different places with the music, and also help an individual achieve the results they want to."
Another reason he's feeling grateful is because he's happy with how the hip-hop industry has been shaping up in recent years.
"Over the last two or three years, artists have been doing their own releases, getting things out on the internet quickly without necessarily going through major labels.
"Like Kendrick Lamar - he's been dropping mix tapes for the past three years, and building his buzz to the point where he's been picked up by a major label, and debuted one of the best rap records in years.
"They're reaching fans directly, and without having to cater to commercial pressures, or a desire to be on the radio, without any agenda, without thinking 'how can I sell this?'
"And that's affected me and inspired me, and made me feel comfortable about doing records which aren't necessarily designed for the pop charts or dance floors.
They're just records that I want to make, and I hope fans will enjoy."


Who: P-Money
What: New album Gratitude
Where and when: June 14, James Cabaret, Wellington; June 15, Powerstation, Auckland; June 21, The Bedford, Christchurch
- TimeOut