James Blake's new album is receiving rave reviews, writes Paula Yeoman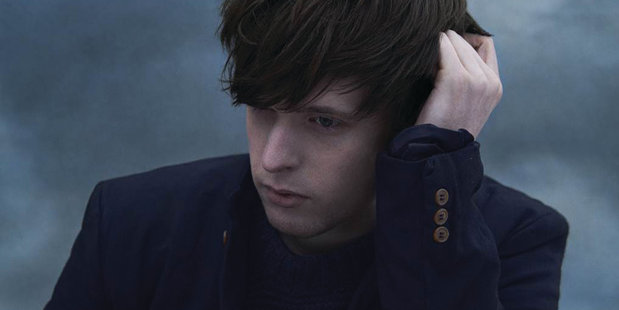 Kiwi fans of James Blake were gutted when he played two hastily organised shows in Australia in March, as part of a promo trip, but ran out of time to hop across the ditch.
But as rave reviews pour in for his recently released second album, Overgrown, Britain's electronic-soul maestro has announced he's playing a one-off gig in New Zealand in August as part of a series of Australasian side shows to the Splendour in the Grass festival.
"We're getting lots of support on Facebook and online from New Zealand, so I won't let those things be ignored," he says.
In Overgrown, Blake returns to the haunting and mournful R'n'B formula that helped make his self-titled debut one of most talked about records of 2011. There are, however, some significant progressions in sound, says Blake.
"I've moved on as a person from the head space I was in on the first record.
I think I've grown up a lot. You know, I've experienced a few things and I've gone on tour and sung to people every night and your voice improves and you take that back into the studio and you put into practice what you've learned."
Produced by the legendary Brian Eno, Blake sheepishly admits he didn't know much of his work before inviting him on board.
"I'd heard from a lot of people that he was a consummate producer and overall a ridiculously highly regarded person but I hadn't experienced a lot of why. I have a few blind spots in my musical collection, so I did a bit of research, I had no idea of some of the stuff he'd produced.
"So I got in touch and said 'What do you think of this?' He was very easy-going. I think that's the key to his success."
Having famously reinterpreted Joni Mitchell's Case Of You on an earlier EP and Feist's Limit To Your Love on his first record, Blake hopes he has done enough this time around to silence the critics who, he says, questioned whether he was capable of compiling an album of his own work.
"People saw that I'd had a lot of success with someone else's song. I kind of got criticised for it. So it's been nice to crack on and figure out how to write my own songs," he says.
"Now when I do a gig and people go 'Yeah' to a song, it's my own," he says.


• James Blake's new album, Overgrown, is out now. He performs at the Auckland Town Hall on August 2.