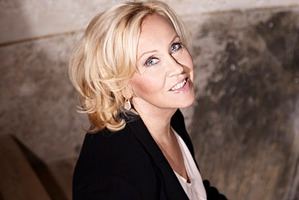 ABBA star Agnetha Faltskog has dismissed long-running rumours she lives the life of a hermit, saying: "I'm not a recluse."
The Swedish superstar pursued a solo career after the band unofficially split in 1982, but she gradually retreated from the public eye - and her determination to avoid the trappings of fame led to fevered speculation about her lifestyle.
"The press has always written that I am a recluse and a mystery woman, but I am more down-to-earth than they think," Faltskog told British magazine You.
"I live on a farm and there is a little bridge to get to Stockholm. I live a normal life there with my (dogs) ... I chat to other dog walkers, I go shopping and out to restaurants with friends.
"I don't mind signing autographs as long as there's not a queue forming ... Maybe I was a recluse for some years (at the time). I was so tired once ABBA was over and just wanted to be calm and with my children."
- WENN