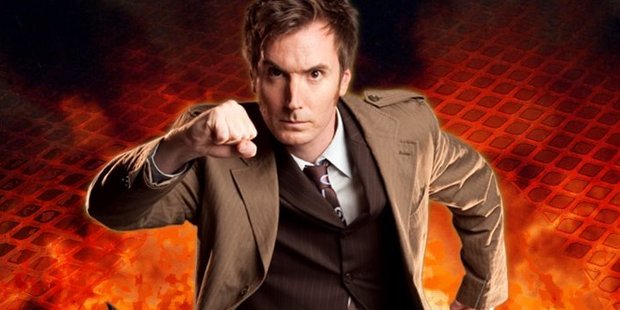 What sort of voice should we read your answers in?
Easy! A Dalek voice - makes everything sound about 50 per cent more interesting.
Are you worried about how you'll come across in print?
I'm actually not that worried, I do a "bang-up job" of embarrassing myself all on my own.
Describe your show in 10 words or less:
I put the TV show Doctor Who on trial! BANG!
Is there somewhere we can see your work online? If not, why?
Yup, go to my website: www.roblloyd.com.au. There you can find all my past and present shows, images, reviews, interviews and videos of my work.
What does your mum think of what you do?
Ha! Mum doesn't really fully understand the "acting thing", however, she smiles politely, nods her head and looks like she's interested.
Eight minutes into your show, all going well, what should be happening?
Well, I should be sweating like a pig (lovely image I know), the audience should be laughing uncontrollably and I should be at my 20th Doctor Who reference.
Where are you usually when ideas or jokes come to you?
Up on my feet at rehearsals or workshops. My director and co-devisor Scott Gooding and I like to work on our feet. Some of the best ideas come from working through another idea and that sparks your imagination.
What's more important to have as a comedian, youth or wisdom? Discuss.
I think both. Wisdom is important to keep challenging yourself and passing on important, funny ideas to people. But I also think it's important to stay young at heart too - or at least keep a healthy amount of immaturity in your system forever.
Who's your comedy hero, and why?
I have a lot of comedy influences, but to be honest, there is only one true comedy hero for me: Kermit the Frog. The guy is a comedy genius and an all-round entertainer. I mean he is the perfect "triple threat": He sings, dances and tells jokes! Awesome! Everything I know and love about comedy can all be traced back to Kermit the Frog.
Where and when: Who, Me opens tonight and runs to May 11 at The Basement.