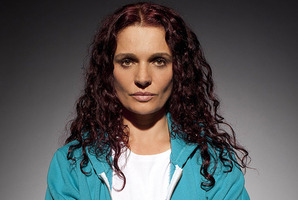 Kiwi actors Danielle Cormack and Robbie Magasiva are delighted to have locked in major roles on a gritty new Australian prison drama coming to local TV screens this winter.
Wentworth is a remake of Prisoner, which had a cult following in New Zealand and Australia from 1979 to 1986. Known in some countries as Prisoner: Cell Block H, the original series was a worldwide hit.
Cormack revisits lead character Bea Smith but said Wentworth takes the series well beyond former storylines. "I didn't have to worry about trying to fill anyone's shoes," Cormack said this week. "We're meeting this Bea Smith at a different time and we're seeing very different aspects of her."
The new series had 10 episodes, each focusing on different inmates and officers. "I was excited by the prospect of making really hardcore, dynamic drama and what better template than a female prison?"
The former Gloss and Shortland Street stalwart praised her co-stars, reprising other characters such as Doreen Anderson, Liz Birdsworth and Franky Doyle.
Cormack's fellow Shortland Street graduate Robbie Magasiva, of Sione's Wedding and Naked Samoans fame, plays prison guard Will Jackson.
"I had a great time shooting Wentworth. It's my first Aussie gig which was awesome," Magasiva said. "I've crossed paths with Danielle before so I enjoyed working closely with her on this."
New Zealand-born actor Aaron Jeffery, who played Gary Savage in Outrageous Fortune, also appears.
TVNZ is yet to announce when Wentworth will debut but said the show was part of TV2's new winter line-up.