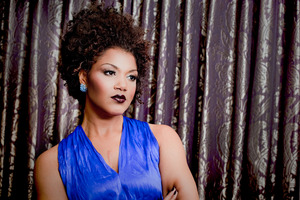 Some of us already knew Jun Markl through his fine Debussy recordings for Naxos and, presiding over Auckland Philharmonia Orchestra's Last Songs concert on Thursday, the conductor's reputation proved amply warranted.
Alexander Zemlinsky's 1933 Sinfonietta could be construed as a missing link between Mahler and Korngold in the Hollywood phase of his career.
Markl and his fired-up players caught this and more, from the elusive Viennese waltz underpinning the first movement to the implacable tread of the following Ballade, saluted by composer Alban Berg as the heart of the work.
At the other end of the evening we had Schubert's great C major Symphony. Schumann famously extolled its "heavenly lengths" but, alas, a sub-par performance could defeat the endurance of a saint.
We were given 50 minutes that gripped to the last second, thanks to Markl's musical marksmanship. Drawing on a vast gallery of gestures - a quick salute to brass and timpani here, subtle shivers for syncopations there - he ensured that Schubert and Schumann were vindicated.
Schubert comes closest to Beethoven in the long-spanning first movement. Markl maintained a tight focus throughout, with mighty crescendos running their course in just a bar and some seductive weaving of strings.
Before interval, soprano Measha Brueggergosman laid out the autumnal world of Richard Strauss' Four Last Songs. There were few disappointments with the relaxed and radiant Canadian soprano, apart from the occasional note slipping under the luxuriant orchestral carpet.
The second Hesse setting charmed with its summery ripples, with Brueggergosman resplendent in the final number, against a backdrop of almost Puccinian intensity.
What: Auckland Philharmonia Orchestra's Last Songs
Where: Auckland Town Hall