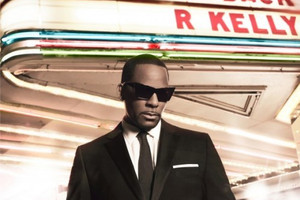 R. Kelly is terrified of flying.
The R&B legend - who is famous for singing I Believe I Can Fly - travels everywhere by bus and reportedly nearly missed his guest spot with French indie band Phoenix at Coachella festival in California earlier this month due to his fear.
Phoenix singer Thomas Mars revealed the star had to travel for three days by road and nearly turned up late for the headlining set due to his phobia of planes.
He said: "He doesn't fly, he only takes his tour bus. He had to leave Chicago on Wednesday to get to Coachella on Saturday. It took him three days. When we went on stage he was still in traffic.
"We got to his bit and he still wasn't there - then I saw this huge diamond microphone and I had the smell of cigar coming on the stage and he started singing.
"He finished the performance and went back to Chicago. He travelled for seven days for a five-minute performance."
The 46-year-old singer performed his hit track Ignition over the French band´s song 1901 and Thomas admits they were reluctant about the collaboration at first.
He told Xfm: "Like every good idea it's... in the beginning you are allergic to it.
"You think yes but no. And then musically it made sense which was the biggest surprise to us that we worked with the song and something came out of it."
- BANG! Showbiz