The Long Flight to Freedom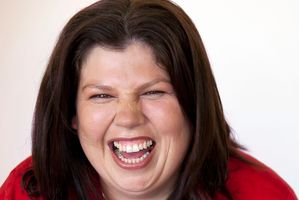 What sort of voice should we read your answers in?
Obviously a gay gypsy meerkat.
Are you worried about how you'll come across in print?
No, I'm a lot more worried about this new long hair I just discovered in my eyebrow than anything else at the moment!
Describe your show in 10 words or less:
Flights are long, some knickers are more comfy than others.
Is there somewhere we can see your work online? If not, why?
Yes there is, YouTube has some of it. Also I'm hoping Readers Digest will finally publish some of my poems.
What does your mum think of what you do?
I'm too ashamed to tell my mother I work in comedy, so I just say I'm in the "entertainment industry". She's been trying to stop me working as a prostitute, but you know she's proud.
Eight minutes into your show, all going well, what should be happening?
That's when I end the interpretive dance routine and I should be mid-air coming down into the full splits from a double somersault.
Where are you usually when ideas or jokes come to you?
Shower or somewhere similar where I don't have a pen.
What's more important to have as a comedian, youth or wisdom? Discuss.
Wisdom! Because you can't have both and plus the one is gone forever now so I can't crap on about it. I like getting older, not everyone gets to do it, only the lucky ones.
Who's your comedy hero, and why?
My partner, she is a widow to this job but she takes it and never complains.
Where and when: Appearing at tonight's Comedy Gala, The Civic with a solo season at the Loft at Q Theatre, from May 7-11.