Adapt or Dai: Humans are awesome, let's celebrate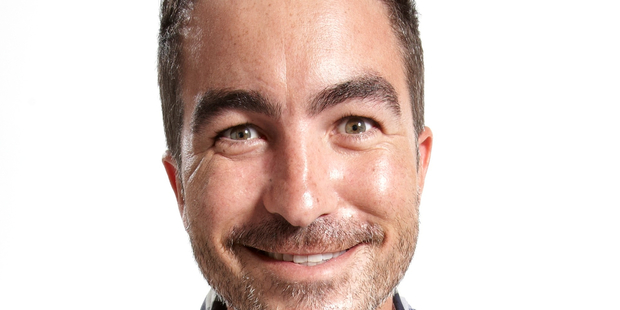 What sort of voice should we read your answers in?
A lilting Welsh accent and a lack of pants.
Are you worried about how you'll come across in print?
Very stressed out to be honest. I get Tourette's when I - bag of willies! - type.
Describe your show in 10 words or less:
The human race won the animal kingdom, celebrate.
Is there somewhere we can see your work online? If not, why?
www.daispace.com or search my name on YouTube. I also run a podcast network where you can get heaps of free content called the Bonsai Justice Network. Thanks for asking me a question where I can plug all my stuff. I like you.
What does your mum think of what you do?
She always comes to my festival shows and brings her mates. Mum is amazingly supportive and laughs at all my jokes.
The perfect mum really.
Eight minutes into your show, all going well, what should be happening?
I will be talking about chocolate and people will be laughing. Or I will be talking about being breath-tested by a 15-year-old. Or I could be talking about a squirrel eating a Mars bar. The beauty of a comedy festival show is it could change at any moment.
Where are you usually when ideas or jokes come to you?
Walking early in the morning or having a shower. If I think of a good joke in the shower I might get out, make a cup of tea and take it back into the shower. Running water is good for the thought process.
What's more important to have as a comedian, youth or wisdom? Discuss.
Wisdom and youthful energy. Youth can be a subjective thing - if you're having fun and mucking around people think you are young. Unless you have a grey beard - I had better shave.
Who's your comedy hero, and why?
Robin Williams. When I grew up I would watch his Live at The Met VHS and laugh even if I didn't understand the jokes. He is also an amazing actor.
I would have to chuck Eddie Murphy in there too as he brought such a confidence to his performance it was awe-inspiring.
Where and when: Appearing at tonight's Comedy Gala, The Civic with a solo season at Rangatira at Q Theatre, May 7-11.