Ruby Frost has her work cut out for her, writes Paula Yeoman, but she's more than up to the task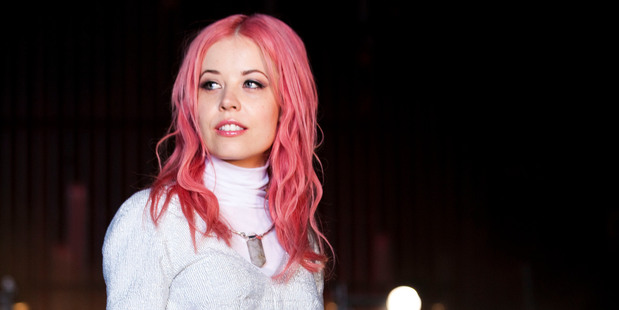 Being named a mentor and judge on New Zealand's first series of The X Factor was never going to be an easy ride for Kiwi singer-songwriter Ruby Frost.
She's the least known member of the judging panel, which includes Australian Idol singing sensation Stan Walker, former All Saints star Mel Blatt and New Zealand-born singer-songwriter Daniel Bedingfield.
For that very reason, Frost admits she's had to brace herself for backlash as the first few episodes go to air, particularly in the notoriously nasty Twittersphere.
"That was probably the biggest thing that I was weighing up when I decided whether I wanted to do this job or not. I even had guys from my label saying, 'We're worried about what this could do to you as a person'. But then I thought that's really sad if a few people on Twitter are going to stop me from taking up an opportunity that could be amazing," she says.
With only one album under her belt, there's good reason why New Zealanders would question Frost's ability to critique up-and-coming stars.
But it's clear that beneath Frost's sweet demeanour, she's a feisty battler - in 2009 she won MTV's 42Unheard competition and she beat a bunch of her musical peers at two auditions for the coveted spot on the panel.
Though Frost may not be dishing out nasty comments left, right and centre, as the first of the episodes last Sunday and Monday revealed, she's not afraid to speak her mind.
"I try to say whatever comes into my head first and to not think about it or filter it too much. I want to be honest. People can smell a rat from a mile away."
Frost says she's been blown away by the level of talent on the show and believes they will find a real star who can cut it on the international stage.
"I was worried that it would be just another singing competition, but it was really obvious from the start that we were looking for people with that real spark," she says.
"I am genuinely excited about the talent and the diversity of the talent."

The X Factor is on TV3 on Sunday at 7pm and Monday at 7.30pm.