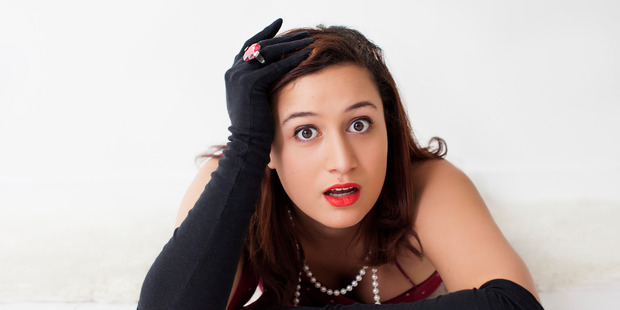 What sort of voice should we read your answers in?
In a Borat accent. My wife! Very nice!
Are you worried about how you'll come across in print?
Well, now I am. Why would you say that? I'm freaking out now.
Describe your show in 10 words or less:
I don't know what the show is about, LOL.
Is there somewhere we can see your work online? If not, why?
Someone has uploaded pictures of my feet to a celebrity feet website Wikifeet.com. I'm also on LinkedIn.
What does your mum think of what you do?
She's always been very supportive of it. She's been coming to my gigs since I first started when I was about 15, which was great because I always had a ride home from the show.
Eight minutes into your show, all going well, what should be happening?
I'll be wearing rollerskates and might be partially unclothed, it depends on how I feel on the night.
Where are you usually when ideas or jokes come to you?
Usually on the bus on the way to the gig, when I suddenly realise I have no material.
What's more important to have as a comedian, youth or wisdom? Discuss.
Stand-ups get better with age, so I would say wisdom. Although youth is as important since comedy is always changing, and it's the younger wave of comedians who often bring that innovation. So maybe a healthy mix of both! Ugh, this answer isn't funny at all, sorry.
Who's your comedy hero, and why?
Steve Martin, because he's funny and incredibly good looking.
THE ROSE MATAFEO VARIETY HOUR
Where and when: The Basement, May 14-May 18
- TimeOut