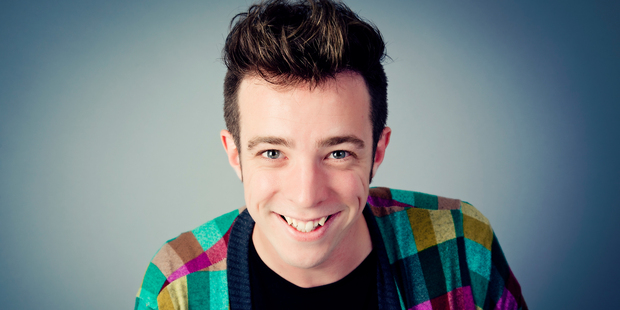 What sort of voice should we read your answers in?
High-pitched and fast, like a child who's just eaten a whole pack of Nerds in one go. I think that's what I talk like.
Are you worried about how you'll come across in print?
I'm constantly worried about how I come across in any medium to be honest.
Describe your show in 10 words or less:
Gay boy from Christchurch fails at life. Enjoy his failure.
Is there somewhere we can see your work online? If not, why?
You can catch a wee taster of my stand-up on the NZICF YouTube site, and if you search hard enough you can find some truly embarrassing footage from a 48hours film I made when I was 17.
What does your mum think of what you do?
She is ridiculously supportive, but she also thinks I use too many dirty words: "look at how well Ellen and Bill Cosby have done without being so dirty".
Eight minutes into your show, all going well, what should be happening?
Someone in the audience has proposed to someone else.
Someone just shouted everyone in the audience a beer and got two for me. A cute cat has walked in from out on the street and jumped into my arms so I can do some jokes while I pat the cat.
Where are you usually when ideas or jokes come to you?
In the shower or the gym or in my car. Pretty much all of my jokes started at one of these places. Most of my best stuff came while driving through Herne Bay. I think it's 'cause I know Sally Ridge is somewhere nearby.
What's more important to have as a comedian, youth or wisdom? Discuss.
The best comedians are clever, but not wise, youthful, but not young.
Who's your comedy hero, and why?
I'm a pretty big fan of Conservative Party leader Colin Craig's Twitter account right now. Also: Rhys Darby, Josh Thomas, Celia Pacquola, Claudia O'Doherty, John Mulaney.
PROPOSITION: GREAT!
Where and when: The Basement Studio, May 15-18
- TimeOut