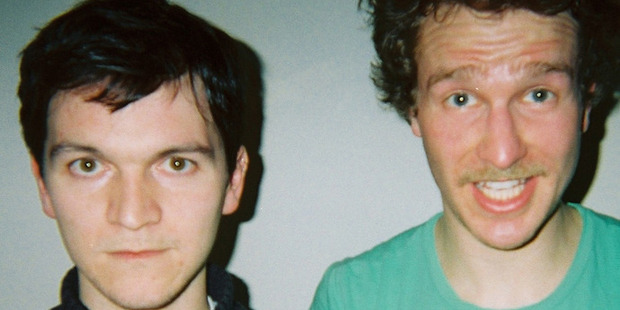 What sort of voice should we read your answers in?
Smooth R&B with a Cornish twist.
Are you worried about how you'll come across in print?
Why? Have you read our other interviews?
Describe your show in 10 words or less:
Two Cornish rappers and a Casiotone.
Is there somewhere we can see your work online? If not, why?
Hedluv: What work?
Passman: I don't think there are any videos of me operating the tills at Marks and Spencer.
What does your mum think of what you do?
Passman: She worries about my physical welfare.
Hedluv: She is sceptical.
Eight minutes into your show, all going well, what should be happening?
It isn't usually going well at that point, we normally save that bit for the end. We don't want to start too strong, you've gotta build up to the end.
Where are you usually when ideas or jokes come to you?
Passman: In the moment.
Hedluv: In the shower.
What's more important to have as a comedian, youth or wisdom? Discuss.
Our favourite comedians have neither.
Who's your comedy hero, and why?
Chuckle Brothers.
TWO CORNISH RAPPERS AND A CASIOTONE
Where and when: Cassette Number Nine, May 9-May 11; May 16-18
- TimeOut