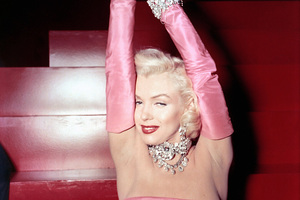 Screen siren Marilyn Monroe has been named as having the best celebrity curves of all time, beating modern pin ups such as Kelly Brook, Christina Hendricks and Kim Kardashian.
More than 50 years after her death, the Hollywood star has topped a poll of men and women, with 40.8 per cent of people voting Monroe's body to be the best.
And the survey showed that old school glamour rules as Monroe is joined in the top five by actresses Raquel Welch (24 per cent), Sophia Loren (23.3 per cent) and Jayne Mansfield (18.40 per cent).
Model Kelly Brook is the only current figure to make the top five, with a quarter (25.8 per cent) of the votes putting her in second place.
Reality TV star Kim Kardashian trails behind with just 7 per cent, while actress Christina Hendricks has 5 per cent.
The poll of more than 2000 men and women across the UK found that curves are favoured by six out of 10 people, with men finding women's bottoms the most attractive curve, followed by their busts and waist.
Meanwhile, women consider other women's waists to be their most appealing curve (43.1 per cent), followed by bottoms (11.9 per cent) and busts (7.8 per cent).
- AAP