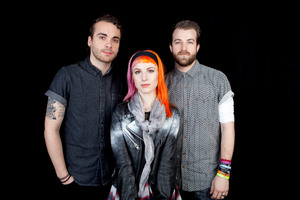 Sitting at No 1 on the New Zealand charts this week, the fourth album from the Tennessee band is the first since the departure of founding members Josh and Zac Farro. They left amid accusations that singer Hayley Williams was a control freak and that Paramore were dictated to by their record company. Well, sorry lads, if Paramore were a bunch of puppets, then it's unlikely they would have been allowed to release this 17-track album that veers from their trademark power pop-punk to sweet and tender ballads and then an epic last track that builds from dulcet and dour into a sludgey squall.
Not only is it the band's best album yet, it's ambitious and sounds grown-up, with songs like sweet, strings-soaked ballad Hate to See Your Heart Break and the 60s girl-group inspiration of (One of Those) Crazy Girls.
There are moments when the album falls short, like Ain't it Fun, which verges on funk-rock from the 80s (think Level 42).
But one thing's for sure, it well and truly lifts Paramore out of the purely pop-punk realm. Part II is a thrilling rock track, with arcing and searing guitar, Proof is the sort of big, rollicking, melodic anthem that they do so well, and Anklebiters is a rowdy, shouty celebration.
Stars: 4/5
Verdict: Best album yet from pop-punk rockers
Click here to buy Paramore's new self-titled album.
- TimeOut