Heartbreak challenge for Criminal Minds star, writes Nick Grant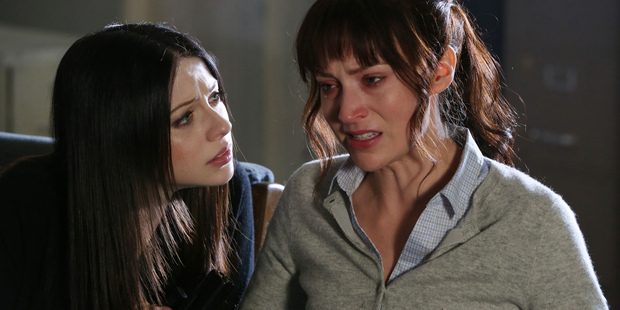 Last Monday's episode of Criminal Minds caused an uproar after it played in the US in January. When Dr Spencer Reid's first meeting with long-distance girlfriend Maeve ended with him being forced to watch her murder, the show's fans took to cyberspace to share their anguish and rage at the latest injustice suffered by their favourite character.
"Why isn't Reid allowed to be happy?" was typical of the thousands of responses, as were "It absolutely left me sobbing and emotionally destroyed", and "I am super pissed about this."
"We have a joke here on the show that we broke the internet with that episode," laughs Matthew Gray Gubler, who plays Reid.
"I'm very sad she died, obviously," he adds, although he doesn't sound too cut up about it. Instead, he comes across as upbeat and loose and not at all like the buttoned-down genius he plays on the wildly popular show about a FBI unit that profiles serial killers.
Maeve was always destined to die, Gubler admits. "Right from when the storyline was first pitched it had that three-act structure: Reid has a girlfriend he's never met, they fall in love, she gets killed. And I'm really proud of how we pulled it off. Because of the nature of the comments and the reaction against it, I think we can say we did our job in a way that people won't forget."
Gubler has to use fans' response to judge whether the episode was successful because he hasn't seen it, and probably never will. He says he doesn't enjoy watching himself on screen at the best of times, and that the Mauve episode was especially difficult.
"The only way I know how to act is to, like, 100 per cent believe what is happening, so it was really tough emotionally," he says. "And grief is not an easy thing to portray."
He gets plenty of practice in upcoming episodes, as the repercussions of Reid's heartbreak play out over the remainder of the season. Gubler hopes the way his character comes to terms with the tragedy "might somehow bring a sense of optimism to people who are experiencing a loss themselves".
Having been a Criminal Minds cast member since the show began eight years ago, and with each season taking around ten-and-half months to film, Gubler hasn't had time to play many other roles during his career. Something he has managed to squeeze into his busy schedule, though, is providing the voice of "Simon the lovable chipmunk" in the Alvin and the Chipmunks movies.
"He couldn't be a more opposite character to play," Gubler laughs. "It's a lot of fun doing that - anything lighthearted after this series is always welcome, and Simon never encounters dead bodies!"
As well as doing voice work - credits include a Scooby-Doo episode and an upcoming animated Batman movie in which, he excitedly reports, "I get to be a villain I've always dreamed of playing, though I'm not allowed to say who" - Gubler jumps at the "awesome" opportunity to direct on Criminal Minds.
Indeed, when he speaks to Living he's "just finished putting some last minute touches" on his fifth episode as director.
"Each time I direct I try to make it completely different from the standard Criminal Minds episode. I think this most recent one is better and weirder than the last - I'm pretty darn proud of it," Gubler says happily, before dropping a hint about its content that might placate fans upset by last week's instalment: "Just because Maeve's dead doesn't mean she can't come back..."
Criminal Minds screens on Mondays at 8.30pm on TV One