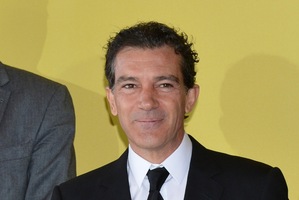 Made before Midnight in Paris and To Rome With Love, the slight, tight and amusing offering from the prolific Allen arrives here three years after its debut. That may be down to its lukewarm critical reception in the Northern Hemisphere, but in its own unassuming way it's an engaging and playful inquiry into the nature of faith - in an existential rather than religious sense.
Its main character doesn't even look like the main character for most of the running time, but as the end credits roll we realise that she's the only person who has emerged with her dreams - or delusions - intact.
Helena (Jones) is divorced by her husband Alfie (Hopkins), who in the midst of the mother of midlife crises marries a call girl (Punch, in a role initially intended for Nicole Kidman), who does a lot more for his libido than his bank balance.
Distraught, Helena consults a fortune-teller (Collins) - the title's sweet irony doesn't become clear until the last scene - whose ministrations do little to comfort her.
Meanwhile the couple's daughter, Sally (an excellently brittle Watts), is exasperated by the endless writer's block of her novelist husband (Brolin), who is in turn enchanted by a real tall dark stranger (Pinto) in the next apartment building. That summary doesn't begin to comprehend the complicated interlocking deceptions and contrivances that sustain the movie.
Allen stages the shenanigans like a juggler keeping six balls in the air - at times it seems as though we are watching a single story rather than several, so tight are the connections. The pace is unflagging and the acting top-drawer.
The comic contradictions between the soothsaying and reality and the film's highly refined sense of dramatic irony make for a diverting watch. It's far from vintage Allen, but it's very enjoyable.
Stars: 3.5/5
Cast: Antonio Banderas, Josh Brolin, Anthony Hopkins, Gemma Jones, Freida Pinto, Lucy Punch, Naomi Watts, Pauline Collins
Director: Woody Allen
Running time: 98 mins
Rating: M (offensive language and sexual references)
Verdict: Slight but fun
- TimeOut