Award-winner Nathan Haines has a new album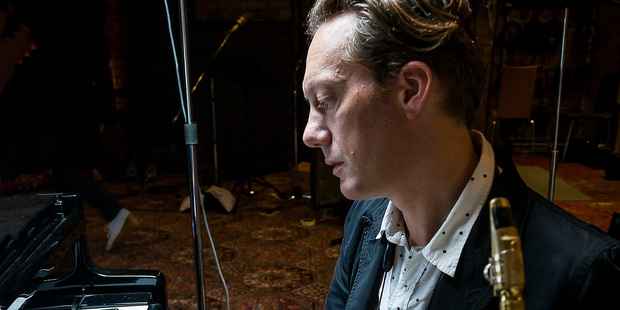 The dust has barely settled on Nathan Haines' last record, The Poet's Embrace, which wowed critics and fans on its release last year and just last weekend scooped the coveted RIANZ Jazz Album Of The Year award at the National Jazz Festival.
But it hasn't stopped the musical icon moving full steam ahead with his new album, Vermillion Skies. It is, after all, just part of his grand plan.
"I am trying to release a record a year for the rest of my life, so we'll see how I go," he says. "When you look at the output of a lot of my heroes, it's totally doable," .
For Haines, the new album is the obvious next step from The Poet's Embrace, described as his coming-of-age record.
"I sort of came to a point in my life a couple of years ago, where I thought, 'Where am I going to go with this? What am I going to do with my life and my music?' There were some areas of my music education and melodic knowledge that I needed to grapple with. So in hindsight, it was kind of like my parting shot."
Like The Poet's Embrace, Vermillion Skies oozes a heady warmth - the kind that makes you feel as though you could be settling in for a night of old-school jazz at Ronnie Scott's Jazz Club in London, Haines' second home and the city where he wrote most of the record.
"I could never have written a song like Navarino Street, which is where we lived in London Fields, here [in Auckland]," he says.
"You know, this morning, five to ten, I put my Jandals on and walked down the road and I was at the interview. The big difference is that everything is so incredibly difficult in London. That difficulty is really good for an artist.
"I think that's the hardest thing in New Zealand and why I have so much respect for New Zealand artists. It is such an easy life here. It is so easy to be 'sweet bro' about everything."
Not that Haines is complaining about life on this side of the world. There's nowhere like home, he says, as he takes one final sip of his coffee and saunters along Ponsonby Rd for his next interview.

Nathan Haines' new album, Vermillion Skies, is out now.