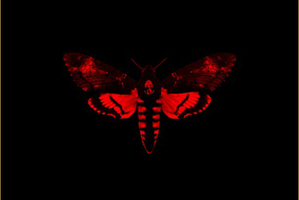 Album cover for I Am Not A Human Being Part 2. Photo / Supplied
At this point, there's no debating the fact that Lil Wayne is one of the greatest MCs of our generation. With his raspy flow, the cough syrup-loving rapper has delivered mixtape after mixtape and album after album of laugh-out-loud metaphors, mind-bending rhyme schemes and top-tier hip-hop. He's achieved so much, and dazzled so often, he's left other rappers gasping in his wake. So the question hanging over his 10th studio album seems to be: does Lil Wayne still care? Apparently not. I Am Not a Human Being II is a half-assed effort with highlights few and far between. "I swear I'm not nervous," Wayne whines on the album's second track, but he has every right to be, with at least five derivative, sexually explicit tracks padding out the album with bog-standard jokes and filthy banter. Wayne starts sounding like the woozy weezy of old on Romance, where he gets tongue-tied over a simple piano line, and he's reliably robust on thumping bass lopes like Rich as F*** and Beat the S***. But when the guests start outshining their host - as Juicy J does on Trippy and Drake on Love Me - you know you're listening to a pretty poor Lil Wayne album.
He might call himself a Martian, but it seems Lil Wayne is very human indeed.
Stars: 2/5
Verdict: Superstar rapper phones it in
- TimeOut