A pre-milestone birthday makes you think about the big things.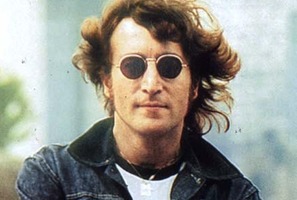 I turned 39 last week. It was probably the quietest birthday I've ever had but for some reason it hit me the most emotionally.
I feel like that big truck called life has suddenly sped towards me. Honk honk! Big wheels keep on turning, proud Rhysie keeps on burning ... burning the coal that fuels the fire in the belly. I've got to keep on running.
I've now entered the last year of my thirties. According to the song, I have only one year left before 'life begins.'
But is that true? Is turning 40 something to look forward to or is that just a song written by John Lennon? Because I'm pretty sure his life ended when he was 40.
I guess life beginning at 40 means, we should have our adulthood sorted by then. We've effectively got wherever we're going to get and now we can 'live' on.
In comedian terms, our first 40 years are the set-up and the next 40 years are the punch line.
I have to wonder though ... in this day and age how many people are set up by the time they're 40? And am I? Look, don't worry if you're not. Maybe your life just has a much longer set-up, and a shorter, sharper punch line.
Those are my favourite jokes anyway, the ones that set themselves up over a rambling 10-minute story encompassing three tangents, a couple of call-backs and a punchline that doesn't make any sense.
It's a funny old life being a comedian (he says not realising what he's just said). People often ask me if I had always intended for this to be my career. To that I always reply: "No way Jose." (Regardless of who asks.) At first I wanted to be a park ranger and then a fighter pilot but instead I became a soldier and then a philosophy student. And somewhere along the way, comedy found me. Truth be told comedy found me very early on. I was about six or seven years old. I ignored it in those days. But when it emerged again at the age of 12, I embraced it and welcomed it in as a friend. Comedy helped me out in my teenage years. It saw me through puberty and helped me to deal with dating.
Comedy became my best friend but I never expected it to be my job. It was a hard thing to crack after all. I was kind of good at it in those early days, it came natural to me I suppose, but there was no job attached to it. It was simply a state of being, a mindset. Then all of a sudden, it became a job. It was meant to be after all! By the way, I prefer Life begins at 40 by Dave and the Dynamos. It was a No 1 hit here and I think that's because it's ... funny.