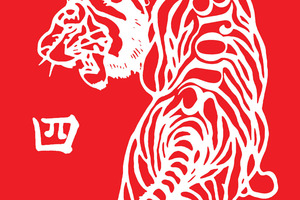 The last time anyone in New Zealand saw the Bronx play, they were in their mariachi band guise at the very last Big Day Out in 2012. But after two albums from the LA-based hardcore act's somewhat serious and semi-successful Mexican folk side-project Mariachi El Bronx, the five-piece have returned to their punk-rock roots. And as the scintillating hook and throat-destroying chorus from singer Matt Caughthran on Valley Heat attests, the folky foray has left them re-energised and re-vitalised.
"These desperate times are nothing new," screams the band's gravelly-voiced front man on Too Many Devils, the searing first single that also takes in suicide, drugs and "devils that control my every move".
It's confrontational stuff, and they don't let up on the thrillingly frantic antics of Pilot Light, the rapid-fire riffs of Valley Heat and the ragged rock of Along For the Ride. The raucous but smooth transitions on opener The Unholy Hand and guitar fury of Style of Everything proves the Bronx have a little more knowledge about melody and songcraft to call on.
They may be maturing ever so slightly - check out their sort-of ballad Life Less Ordinary - but the Bronx are losing none of their potency in the process.
Stars: 4/5
Verdict: Hardcore punks return to their roots
Click here to buy IV by The Bronx.
- TimeOut