Made-for-Auckland volcano show tops festival successes ... but more big acts are coming.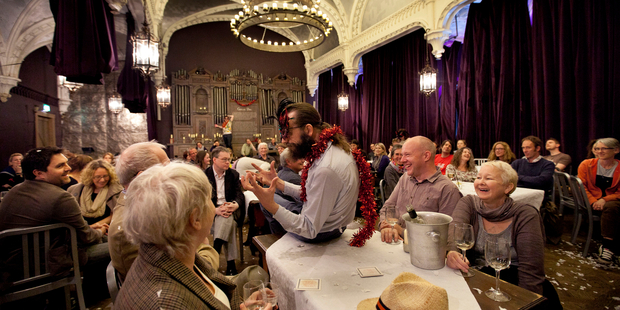 Almost halfway through the Auckland Arts Festival, advance ticket sales are at a record high.
Some of the shows have been stand-out successes, one of which was the work created especially for Auckland, The Breath of the Volcano, which almost 50,000 people attended over three nights, two of them sell-outs.
About 100 locals were involved in The Breath of the Volcano, from performers, to technicians and pre-show entertainment.
Pacific musical The Factory has had a sold-out season and this evening's Glen Hansard and Lisa Hannigan concert at the Auckland Town Hall is close to being fully booked.
A festival spokeswoman said some shows with long seasons, such as Cantina and The Strange Undoing of Prudencia Hart, had some sold-out performances but tickets were still available.
The festival's artistic director, Carla van Zon, said organisers were "absolutely delighted" that Aucklanders and visitors to the city have been embracing the festival.
"There's been a wonderful feeling around every event."
Ms van Zon said Aotea Square was bustling and buzzing, with the Festival Club yesterday celebrating many of the country's very best Maori and Pacific musicians at Sounds Aotearoa.
"We feel like, more than ever before, the festival is reaching Auckland's diverse communities and bringing people together."
And some of the festival's biggest acts are still to come.
Dubbed "the funniest show on the planet" by the Daily Mail, the National Theatre of Britain's production of One Man, Two Guvnors opens tomorrow night.
Circolombia's Urban, with its gravity-defying stunts and acrobatics, opens this evening.