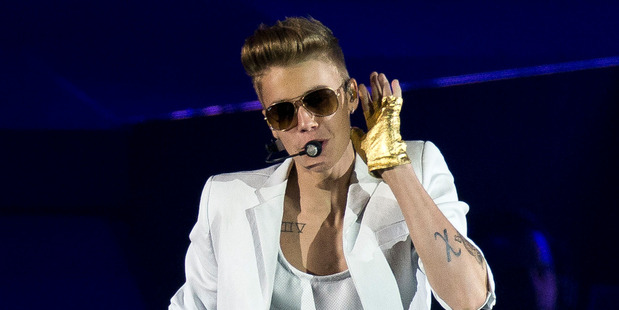 Justin Bieber has spent the weekend in Amsterdam after a "hard week" in England.
The 19-year-old singer's disastrous week in London started when he arrived almost two hours later for his concert. He went on to be rushed to hospital for shortness of breath and have an angry altercation with a photographer.
Bieber and his entourage recovered with a weekend off in Holland, where he visited a fast food outlet with friends.
Chipsy King marketing manager Amir Beaucaire told E! News: "I got a call from my dad, his employee called him saying Justin Bieber was in our shop and had fries. He was with a couple of security guys."
"People love our fries, but Justin is definitely the most famous person we have ever had to come to our store."
Bieber admitted he had had a difficult time in England but said he was "only human".
He said: "It was a hard week. I was working out every morning and had a huge show every night.
"When people are pushing their camera in your face all day long and yell mean things at you. I'm only human, too. I'm far away from home, I miss my family, my siblings and my friends."
Bieber also cancelled the first of two concerts in Lisbon, Portugal, which was scheduled for tonight, due to "unforeseen circumstances".
Despite these setbacks, he is looking forward to the rest of his shows.
Speaking about the acoustic section which he is including in his show for the first time on his current tour, he added to BILD.de: "My music director Dan Kanter and me, we're doing this for the fans. It is one of my favorite moments of the whole show. I worked really hard with Jon Chu to create an authentic show. I hope my fans have as much fun watching it as I have performing."
- Bang! Showbiz