TV blogger Paul Casserly finds some gems in the line-up of Face TV, the new home of DIY television.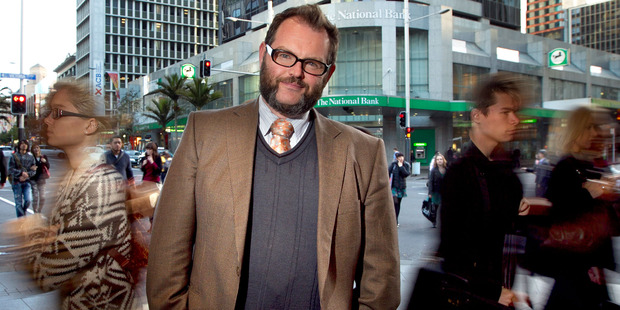 The public access channel that was once called Triangle TV, (which became Stratos for a while) has now become Face TV, and it's back on the Sky network. (Channel 89)
I've kind of lost touch with the channel over the years for one reason or another, although I understand it's been running non-stop in Auckland on UHF since 1998. It emerged on Freeview and Sky again in the form of Stratos, but then disappeared again.
In any case, I'm glad that Face, nee Triangle, is back on Sky, which means it's back on my remote. It's billing itself as "the new home of public television" which is a bit rich given it's on a pay channel, but content wise, it fills a bit of the gap left behind by TVNZ7.
Triangle TV in the late 90's was a place where people who wanted to give TV a go, could have a go. You could buy half an hour for a couple of hundred bucks, which meant it was home to an incredible display of experimentation, like the early work of Matt Heath, Chris Stapp and 'Spanners Watson' who went on to become The Back Of The Y.
Then there were the demented droppings of genius squeezed out by Glen Elliot and his Boss TV crew. There were also some delightfully half-crazed bedroom broadcasters and new age nuts. I recall a particular obsession with the chilled out ramblings of Jagad Guru.
On first glance the new iteration of the channel hasn't got the same weird appeal that it had in the days when YouTube was still in its infancy - I'm guessing that's where some of the more fringe elements have found a home. In other ways that same DIY spirit is still at play today. And, as it says on their website: "Anyone can put a programme on Face TV."
While the rest of us have been moaning about what's on the TV, people like Noel Cheer, host of In Conversation, have been rolling their sleeves up making the stuff. Seemingly unconcerned with the dumbing-down that might be taking place elsewhere, Noel forges on, not underestimating the potential IQ of his viewers or their attention spans.
Last Monday's episode was bloody good. It's not flashy. Noel doesn't share Jesse Mulligan's stylist, is not sponsored by Mazda, and - I'm judgementally surmising - he is not exactly a wiz with 140 characters. But he's pretty good at asking questions. He can do conversation.
I possibly lucked out by striking the episode where his guest was the erudite Dame Anne Salmond, who has to be one of the best talking heads in the country. She's a Pakeha historian who, like Michael King, took the time to learn some Maori history from actual Maori.
She's also good with a Captain Cook yarn. We learnt that although James Cook was an enlightened captain for the first two voyages - nice to his crew, respectful to the natives - by the third voyage he'd turned nasty and his crew were even worse.
Her theory has to do with an incident when some of his men were killed and eaten by Maori. We learnt of the resulting ritual in which the surviving men put a dog on trial for murder and cannibalism, found it guilty and then ate it. (Hence the title to Salmond's award winning book The Trial of The Cannibal Dog.)
In Conversation is not a visual feast by any means, but it's good old fashioned, hand-made TV. It's content over style. I came across it by accident, while flicking around during an ad break. Can't remember what I was originally watching.
Noel's been doing this for many years now, first on Wellington regional TV and since 2007 on Stratos. According to his bio he's interviewed about 200 people for the show.
His is one of the few shows commissioned by the channel, others include: The Beatson Interview in which NZ Broadcasting stalwart David Beatson interviews political movers and shakers. (Len Brown is the guest this week)
Citizen A, in which New Zealand's favourite leftie loudmouth, Martyn 'Bomber' Bradbury, hosts a political panel seasoned with generous helpings of establishment bashing.
Bomber may wear his politics on his sleeve and all over his shirt for that matter, but he's wise enough to bring in some right-wingers to spice things up. On last week's show that meant NBR's Matthew Hooton joined Green activist Keith Locke. Their conversation around Richard Prosser's 'Wogistan' brain-fart was particularly entertaining. Hooton: "I feel sorry for poor old Prosser, all he was doing was articulating the beliefs of his political party. If you're a greenie you spread the green message, if you're in New Zealand First your job is to promote hatred."
In Conversation: Monday 7pm
The Beatson Interview: Tuesday 7.30pm
Citizen A: Thursday 7.30pm
These shows are just the tip of the Face TV iceberg. You'll find their full schedule and other info here.