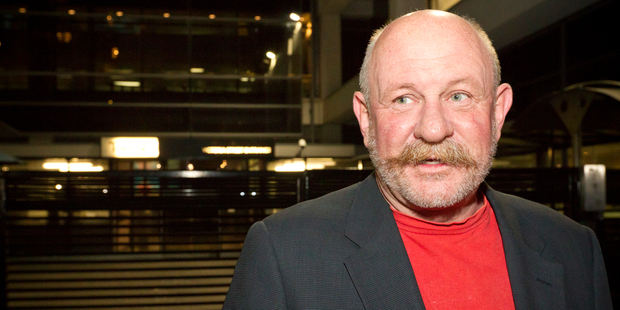 Mark Sainsbury is waiting to hear whether he will take over as host of the TVNZ Sunday current affairs programme Q + A.
It is understood the delay is while TVNZ senior management assess the reaction to contracting Sainsbury who left TVNZ after 31 years, according to a source at TVNZ.
TVNZ paid Sainsbury hundreds of thousands of dollars in severance just three months ago when it shut down Close Up in favour of Seven Sharp.
Sainsbury confirmed he and TVNZ news and current affairs bosses had spoken about a role filming vacancies and said the role appealed.
"I know Greg (Boyed) really enjoyed it," he said.
He would also be pleased to work with Maryanne Ahern, a long time colleague, who was producer of Q + A.
But he had not heard back and he needed to know soon because he had other options to pursue.
Interviewer Shane Taurima is expected to return.
Paul Holmes stepped down late last year due to ill health.
Then his replacement Greg Boyed moved to become one of three presenters on the TV One show Seven Sharp.
TVNZ has been caught with little interviewer talent while rivals at MediaWorks now have Guyon Espiner, Duncan Garner, Sean Plunket and Rachel Smalley, as well as John Campbell
The other obvious choice for Q + A is Mike Hosking, who has lost his gig presenting Close Up on Fridays due to Seven Sharp and is now off TV altogether.
Hosking is highly regarded as an interviewer, but carries extra baggage from commercial relations he has with corporates, including Sky City and Lexus,
Its not clear whether Hosking has been approached for Q + A or whether his commercial relationships with Lexus would be a factor limiting TVNZ's ability to hire him.
But while on Close Up he was restricted from covering any stories involving SkyCity,