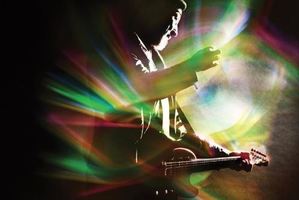 Englishman Thompson's Dream Attic in 2010 was a courageous leap of faith: a live album of all new and therefore unfamiliar songs recorded before American audiences. But this godfather of anglofolk - and superb electric guitarist - pulled it off with some dyspeptic and angry songs, and that energy spills over on to this album in the taut Stuck on a Treadmill (the indignity of factory life), the suspicions of infidelity on Good Things Happen to Bad People, and the early Costello-like pop-rock of Straight and Narrow. He also delivers working class anglofolk-rock (Stony Ground) and British blues (Sally B) but finds a place for reflection (the marriage splitting up on Another Small Thing).
Thompson's forte is the slightly spiteful song (they're here), so it's a relief the folksy closer Saving the Good Stuff For You is about a man who has finally found love to redeem his misspent life.
This album - produced by Buddy Miller, and Alison Krauss on The Snow Goose, early copies with an excellent bonus disc - is Thompson's 20-somethingth under his own name so you've either got him by now, or haven't.
Fans will like this although it breaks no new ground (unlike Dream Attic); others will doubtless shrug.
Stars: 3.5/5
Verdict: We will still need him, still feed him when he's 64, in April
- elsewhere.co.nz / TimeOut