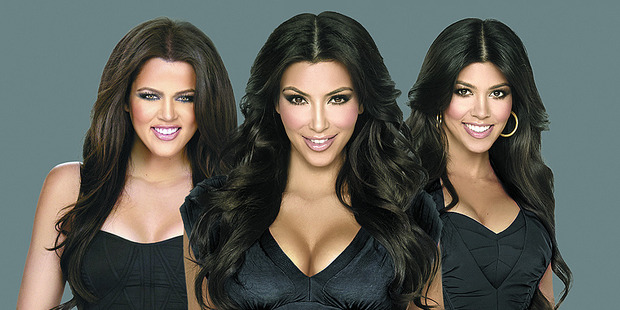 Kim Kardashian may milk every dollar she can from her reality-TV lifestyle, but she says she doesn't want the same for her unborn child.
Kardashian and her boyfriend Kanye West don't want their first-born child on TV because they want privacy.
This means the Kardashian sister will break the mould and not follow sibling Kourtney's example in putting her child on the small screen, even though she thinks her nephew Mason is the best thing about Kim & Kourtney Take Miami.
"Our baby's not really on TV; it's not gonna be on our show ... When the baby's old enough and he or she decides that's what they wanna do, then that'll be a decision..." Kardashian said.
"It's hard because I love seeing Mason and (niece) Penelope on TV; Mason is, like, the highlight of our show, I think.
"It's a tough decision, but I think from the start, as of now, that's just a personal choice that Kanye and I have made and I know Kourtney struggles with that all the time; some seasons the kids are on, sometimes they're not.
"From the start, we're just gonna try and keep it as private as possible."
- WENN