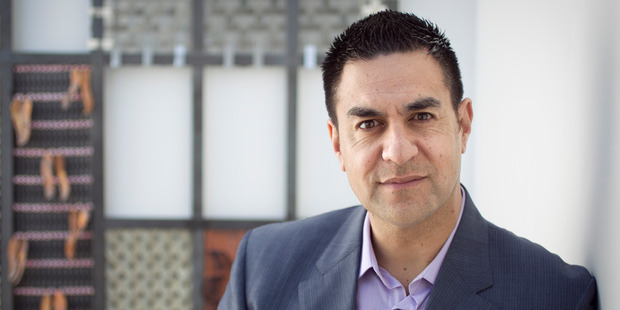 Maori TV has lost its biggest on-air star, promoting Native Affairs host Julian Wilcox to executive row as general manager of news and current affairs.
The change comes after Te Anga Nathan resigned to "pursue opportunities elsewhere".
Wilcox has been acting as General Manager News and Current Affairs since November 2012. Many have expected his move since then.
Maori TV said yesterday it was looking at who would take over as presenter for the critically acclaimed current affairs show.
In an interview in the Herald on October 27 last year Wilcox acknowledged he was seen as a star on the station.
"People have called me that but I don't agree," he said.
"If you allow yourself to take on that sort of persona you get pulled back to earth pretty quickly around here" he told the Herald.
"I'm of the view you can sometimes be too long on camera."
Nathan leaves Maori TV with a Master of Business Administration, which he attained while in the news post.
As well as assisting Wilcox as he settles into his new role over the next five months, Nathan will fill a short-term General Manager Strategy role "overseeing and implementing critical new initiatives."
This will include projects such as the introduction of video journalism and improving the sharing of content between Maori Television and other indigenous broadcasters, Maori TV said in a statement.
Meanwhile, at TVNZ Paora Maxwell resigned today as the General Manager of Maori and Pacific Programming, a role he'd held since 2008.
He finishes on February 22.