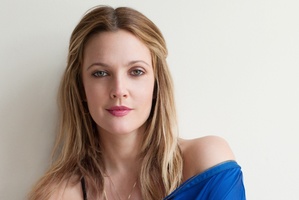 Drew Barrymore turned to Steven Spielberg for advice to protect her daughter from the paparazzi.
The 37-year-old actress - who gave birth to her first child Olive last September - is struggling to deal with the attention she has had since becoming a mum and she said her famous movie director godfather and husband Will Kopelman have given her excellent advice to deal with photographers.
She said: "Unless I was to move underground with no windows, there's no way to avoid this, so I thought about the people that I look up to... People who have grace and they seem happy and they give us an example of how to behave.
"I talked to my husband... He's someone I think about when I think about that kind of person; I talk to his family, who I love. I talk to my godfather Steven Spielberg."
The star - who has been in the spotlight since appearing in 'E.T. The Extra-Terrestrial' when she was just seven-years-old - believes there should be stricter laws about photographing children and she said she's determined to protect her daughter from the attention she endured as a kid.
She told US chat show 'The View': "[I've been] crying for two months about having to take my daughter outside into this very tumultuous world that has no protection for people. I agree with other countries when they won't allow the kids to be photographed.
"I think there has to be a limit and we teach our children boundaries, and yet the world doesn't have any boundaries to our children and that is an anomaly that I do not support."

- BANG! Showbiz