The director of the much-nominated Silver Linings Playbook talks to Michele Manelis about his unconventional comedy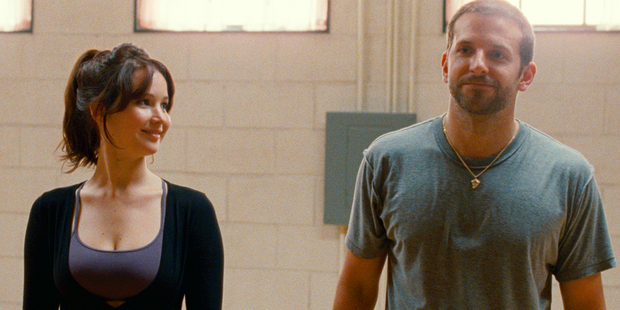 At first glance, it might be easy to dismiss Silver Linings Playbook, starring such of-the-moment actors as Bradley Cooper and Jennifer Lawrence as merely another entertaining rom-com. However, garnering eight Oscar nominations, including a sweep in all four acting categories as well as best picture and best director, the film delves into more substantial fare, exploring bipolar disorder, OCD and sex addiction. Clearly, it's more than just another romp.
Director David O. Russell, whose last film The Fighter was considered by many the best of 2010, adapted Matthew Quick's novel of the same name, a book the film-maker found resonated with him personally.
'I've never adapted a book before and I was immediately struck when I read it. It was a cousin of the voice that I like to use; it was very emotional, it was about family, it was disturbing, yet romantic and warm," he says. "I call it a sneak-up love story, but really, it's a great gift of love to my son."
Russell has an 18 year-old son with bipolar and OCD issues.
"I had been waiting and looking for a project where I could make a movie that would make him feel more a part of the world, and to have movie stars playing characters who are dealing with these issues is a wonderful thing for him.
"In fact, anybody who has issues like him is good for him to see, so he doesn't feel so outside the world," he says.
The project has been a long-term project for Russell, whose films have swung between black comedy and drama but have often dealt with dysfunctional families.
"I wrote it and rewrote it for five years and thought I would make it before I did The Fighter. I initially wrote it for Vince Vaughn and Zooey Deschanel," he says. "And Matt Damon very graciously said to me about Christian Bale in The Fighter, that it just goes to show the right person plays the right role at the right time. He was originally supposed to play Christian Bale's role (which earned Bale a best supporting actor Oscar) so that's part of the kismet of our business. You put your heart out there - it works."
The movie is centred on Cooper's character, who's released from a mental institution and moves back in with his parents, played by Robert De Niro and Jackie Weaver, in the hopes of putting his life back together.
In doing so, he takes on a quest, albeit a delusional one, of reconnecting with his estranged wife. His life turns around when he meets a woman who is equally disturbed - and equally photogenic - played by Jennifer Lawrence.
It's easy to underestimate Cooper, who has sat atop Hollywood's go-to list of leading men ever since his breakout hit in 2009, The Hangover. He has since worked nonstop in movies like The A-Team, Limitless, Case 39, All About Steve, The Words, The Hangover Part II, in a little over three years. Due to his multi-layered performance in Silver Linings, Cooper has snared every nomination going this awards season.
Says Russell, "As a director, I personally enjoy the opportunity to reintroduce an actor to an audience and to surprise them. I felt we were doing that with Bradley, who was known as a bit of a matinee idol. I did it before with Amy Adams when I cast her in The Fighter because people were sceptical that the princess from Enchanted could play a tough bar girl," he smiles.
"But I had seen Bradley in Wedding Crashers, and I knew he could be angry and intimidating in a way. He has a good bad-guy energy."
Who: David O. Russell, director
What: Silver Linings Playbook
When: Opens January 31
- TimeOut