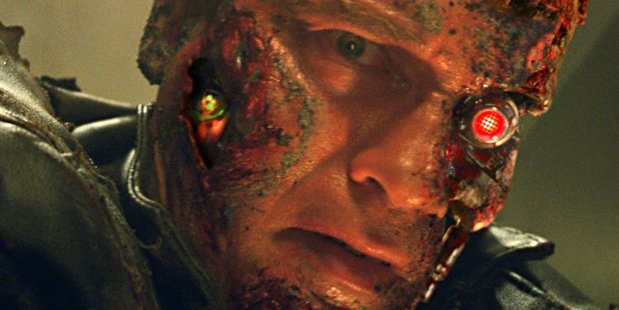 Arnold Schwarzenegger has revealed the script for Terminator 5 should be finished this year.
The star, who is expected to appear in the movie, told The Sun its original writers had been sacked and replaced with a new team.
He was happy with the vision the new scriptwriters had for moving the franchise forward.
"They're writing right now Terminator 5. There have been some writers on it for the last year-and-a-half and they could not pull it off.
"We have told them over and over that they are going in the wrong direction, now they've finally got rid of those writers and they've got new really quality writers.
"Now they're going in the right direction. I think this year the script will be finished and we will be able to go into pre-production."
The Last Stand actor starred in the first three instalments of the sci-fi franchise.
He is expected to play a role in the fifth movie, but it is not yet confirmed whether it will be a major part.
Schwarzenegger also revealed he turned down a lead role in the 1996 film The Rock after he was handed a substandard script.
"Jerry Bruckheimer came to me with the script for The Rock that Sean Connery and Nicolas Cage ended up doing. I was offered the Nicolas Cage part, but it was 80 pages, there were scribbles and hand-written stuff saying, 'This is s**t', let's not do this page, let's rewrite this'.
"I looked at this script and said, 'What is that? I can't commit to that. Why don't you get your act together and come back with a good script?"
Producers responded to that by hiring Nicolas Cage for the part, he said.
- Herald Online