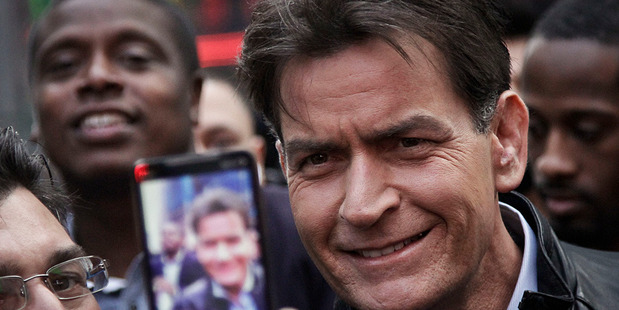 Charlie Sheen has insisted we was spurred on by anger, not drugs, during his public meltdown in 2011.
At the time, the 47-year-old actor called his Two and a Half Men co-star Jon Cryer a "troll", slammed the series' creator Chuck Lorre and coined a series of phrases including "Adonis DNA" and "warlock" and claimed he had tiger blood running through his veins.
He was fired from Two and a Half Men and responded by going on a poorly-received comedy tour around the US.
The star yesterday told talk show host David Letterman drugs were not to blame for his erratic behaviour.
"Not during the meltdown," he explained. "During the previous 30 years, sure."
Sheen also admitted he never felt as though he was in danger, claiming he was being spurred on by his rage.
"I'm sure it looked like I was going to spontaneously combust at any moment. It was an adrenal ride," he added. "I think it was mostly fuelled by anger."
Since leaving Two and a Half Men, Sheen has landed a new starring role in US TV show Anger Management.
He claimed he could make a return to Two and a Half Men despite the onscreen death of his character Charlie Harper - because the show is already dead.
"I am dead. But so is the show," he told Letterman.
Sheen said he was enjoying being back on TV>
"It's nice to be back in the CBS family, even as a foster child. They're nice until they fire you."
- Herald Online