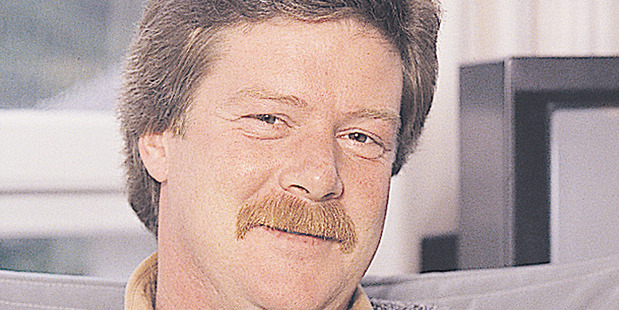 One of the great joys of summer is old stuff.
Cruising through a small town on your way to or from some holiday spot and spotting some second hand store and then sauntering in and finding a gem. Well that's the plan.
Usually the reality is that the place is just filled with crappy old stuff or even worse, overpriced stuff that isn't even old.
If you see the words "kiwiana" or "retro" you should run a mile. These are alarm bells that ring "overpriced" and "shit".
On a recent trawl in Gisborne I came across a 1989 "Special Pictorial Issue" of the NZ Listener, back in the days when it was double its present size, like those old Life magazines. Naturally I went straight to the TV page to see what was screening in 1989 indulging in some sort of time-travel fomo.
Conventional wisdom in some circles is that TV has gone to the dogs and they're not talking lovely Lassie collies.
For them it's gone to the slobbering baby eating pit-bulls. For others, all the choice, time-shifting and HBO shows of today, means that this is the golden age.
TV was boring back then. TVs were the size of toasters, and not those plus-sized designer numbers with four slices.
Upon scanning the delights on offer on the week starting Sunday Oct 22 of 1989 you're struck by two things. 1) Nothing has changed 2) Everything has changed.
Unchanged is the 6pm news, although it's only half an hour with Holmes at 6.30pm, meanwhile TV2 had a quarter hour of regional news at 5.45pm, Auckland's version was called Top Half, hosted by John Hawkesby, Primetime contains delights such as the original Taggart, local shoulder pad soap Gloss, Coronation Street, MASH, and The Bill.
All of which are still on screen somewhere today. Reruns of China Beach and Flying Doctors have been less forthcoming.
The Sunday line-up made me feel nostalgic for the intelligence of University Challenge (7.30pm ONE) and for arts programming like Kaleidoscope, (One 9.45pm) which was dealing with vexed question: "Has the phenomenally successful Ladies Night lowered the moral tone of New Zealand theatre." It was probably the last time that words "theatre" or "moral tone" would ever be uttered on NZ TV.
Also gone for good are childhood favourites like Top Cat - 'Feline fun with a cool alley cat' - Or Magilla Gorilla, "Monkey business with a manic ape." Although some brands have endured, like The Muppets and Alvin and the Chipmunks.
Luckily Maori had little interest in TV in the 1980s, because there wasn't any for them. Unless you count Kohanga Reo at 11.45 am, which had a full 10 minutes to help you learn te reo.
Which is about 20 minutes less than another cultural broadcast that screened an hour earlier: Aerobics Oz Style - "Aerobic exercise for the energetic."
This time capsule made me wonder if we'll ever see the return of local game shows like Sale of The Century, where "General knowledge and a fast finger can win prizes valued at over $20,000."
They say the way to discover who the target audience is meant to be is to look at the adverts. The Listener readers of the 1980s - and there were nearly a million of them back then - seem to be alcoholic scabble enthusiasts who are worried about their weight.
There are ads for Steinlager "They're drinking our beer here."
There's also a revolutionary device that looks like a calculator but is designed to help you spell perfectly. "Magic for crossword puzzlers and Scrabble fanatics." It boasted a staggering 128kb of memory, all for only $249. And do people still buy the "daily tonic" known as Complan? "It's light easy to digest. Just the thing for sports, controlling weight, convalescing."
From memory it was a horrible gritty drink that looked very much like reproductive mucus.
But the ads tell another story about the times. Unlike today there's only about one ad for every five pages of editorial. The admen had also yet to conquer TV in the 1980s, the breaks were fewer and shorter and there were none on Sundays at all.
There is also a helpful list of the most popular shows from 1982 to 1988.
Miss New Zealand was the most watched show in 1982 and 1984 when two thirds of the nation were all over it like an inappropriate uncle (watch the 1973 final here).
The rest of the list is made up of rugby.
In a way I was looking for some sort of insight into the state of the medium as we enter a new age of god-only-knows. Many see the arrival of Seven Sharp as the third horseman of the apocalypse, the death of TVNZ7 and the birth of The Ridges being one and two. As is often the case I was looking for black and white but found only grey. We have lost some things but gained so many others.
But perusing the pages of this historical document I solved one mystery.
Why was the food so bad back then? If you're old enough you'll remember that in the 1980s veges were soft and grey after being boiled into submission.
Steak was leathery and well-done and spaghetti came from a can. The idea of service in a restaurant was as foreign as a tasty salad. Today 12 year olds can not only make a Quinoa salad they can even pronounce it correctly. (It's 'kinwa' apparently.)
The TV listings for that week in 1989 revealed that here was very little in the way of cooking or food shows. In fact in that week in October there wasn't one, not a sausage.
TV may well be rotting what is left of our brains, but it's hard to argue that is hasn't done wonders for our stomachs.