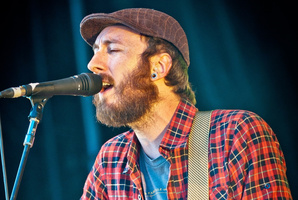 Avalanche City frontman Dave Baxter says no summer is complete without icecream, dive-bombs and his childhood bach, which is why he will enjoy all three these holidays.
He grew up spending summers at the family bach in Waihi Beach, in the Bay of Plenty. He said this was the perfect location, because it had the harbour, remote beaches and people could trek through the mountains.
"The beach is literally just across the road from us and it seemed like every second or third day we'd be off on the boat out to Matakana Island, make our base camp and then spend the whole day wakeboarding and biscuiting.
"Pretty hard to beat good times like that."
He said New Zealand had a great beach culture, and no summerwas complete without a trip toone.
"Ideal summers include doing bombs off wharfs, eating loads of icecream and hanging out with friends and family."
His holiday started with a trip to the Hawkes Bay, where his wife, Sharanna Baxter, is from, to celebrate Christmas.
"Hawkes Bay is amazing over summer, it's great most of the year round actually and has epic weather."
Once they had enjoyed the family meal, opened presents and stuffed themselves on dessert, they continued their trip to Tauranga for his family Christmas on Boxing Day and then on to Waihi Beach.
Last February was spent on the band's winery tour, which felt more like summer, he said, because the weather was warmer than it was over January.
The year before this, he and a group of friends spent New Year's Eve camping on Ponui Island.
"We climbed to the top of a hill and could see the fireworks going off over Auckland. We also got woken up at about 4am by a herd of wild donkeys that had wandered into our camp."