Pioneering dubstep artist Mala returns to NZ this month with Digital Mystikz. He talks to Scott Kara.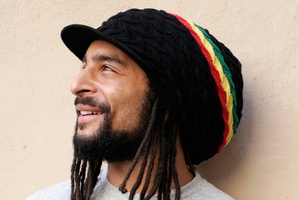 As an influential dubstep exponent from back in its dark and daring early days, Mala is surprisingly relaxed about the wholesale mainstreaming of the genre. Hell, this year even country pop mega-star Taylor Swift flirted with it on her latest album, Red.
"It's infiltrated not just a little bit, but quite severely," says the south London music maker. "And seeing the line, and seeing where it's come from and how it has spread out is kind of fascinating. And it's all good, man, and who'd have thought? We certainly didn't think so," he says of those like himself, his music-making partner Coki (who play together as Digital Mystikz at Northern Bass in Mangawhai on December 30-31), and dubstep's many other key players such as Kode9, Benga, Skream and Burial.
"And [its current popularity] is testament to the handful of people who were really taking the risks and being militant about the way they were doing things early on. Because there was a time when nobody was interested in what we were doing."
How times have changed. And though Mala is okay with where his beloved bass-driven music is at, he prefers to keep innovating. This year he released Mala in Cuba, which took dubstep where it had never been before.
He went to the Caribbean nation with British tastemaker, DJ, and record label boss, Gilles Peterson, and worked and recorded with a number of Cuban musicians. "We didn't really go out there with a concept. We just thought, 'We're going to see what happens and somehow make an album'. And everything just started taking shape when we were out there.
"Everything about it was a new way of approaching music. I'd never worked with live musicians before, especially not ones from Cuba. So there were all these elements that were totally alien to my usual way of doing things, and that brought about a different type of mindset and approach."
Once he'd finished he packed up his sounds, went back to London and "sat with it and digested it" before crafting it into the finished product. And with its mix of magical and exotic sounds coming together with his restless and eerie beats, he created something inspired - not to mention one of the albums of the year.
"The whole process made a lasting impression on me and without a doubt, in the most non-cliched way, it's definitely been a life-changer."
Mala in Cuba certainly freshened up dubstep and showed what else can be done with it rather than just being an additive to a pop song or a rock anthem.
"It's very easy to become lazy and do the same old, same old so it creates a cash flow. But this sure isn't a commercial record," he laughs.
He's looking forward to heading back to New Zealand as Digital Mystikz and playing the dance and bass music extravaganza Northern Bass, and - if we're lucky - he might drop a few of his Cuban-inspired tracks.
"I don't know what it was but the first time I went to New Zealand I just felt like I was home, and I've been to many countries over the years but I've never had that feeling anywhere else. And I don't know what it is, or what it was, but that's how I felt."
Mala and Coki grew up together in south London and started making music together when they were at high school in the early 90s. As well as frequenting house parties and under-age club gigs - where they they would "pick up the mic and MC" - they were also making jungle-inspired music.
"I just wanted to recreate that 1994 jungle sound," he remembers. "That was my golden era so to speak. But that sound can never be recreated with the technology we use today. I think it was very specific and advanced for its time because a lot of what the producers were doing with the machines weren't necessarily designed to be used in that way and they created this alien sound that no one had ever heard before."
Even still, almost 20 years on, the music from that era influences much of Digital Mystikz's music.
"We're both quite different in the way that we sound musically but ultimately we're just one spirit operating. And really, it's all just an extension of what we used to do when we were teenagers at school."
Who: Mala from Digital Mystikz
Where and when: Northern Bass, Mangawhai, December 30-31
More info: northernbass.co.nz
Listen to: Mala in Cuba, out now
- TimeOut