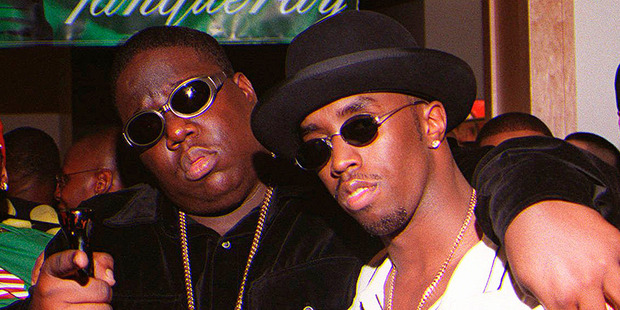 Police have apologised to the family of Notorious B.I.G. for releasing the murdered rapper's autopsy report without talking to them first.
The autopsy released last week revealed Notorious B.I.G, whose real name was Christopher Wallace, was killed by a single shot that pierced his heart, lung and colon in a 1997 drive-by shooting.
Los Angeles police went public with the autopsy without consulting the rapper's family, The Los Angeles Times has reported.
Officers have apologised for the omission, blaming it on an administrative error.
"Robbery-Homicide Division detectives had intended to notify Mr. Wallace's family prior to releasing the report," a police statement said.
Captain Bill Hayes, the lead investigator in the case, said the autopsy was released in the hope of witnesses coming forward.
"Our detectives personally spoke with the Wallace family [Friday] night, and apologised for not notifying them prior to the release," he told The Los Angeles Times.
"Obviously this has been a challenging case for us to solve. We hope that witnesses or other people with information will come forward and give us the clues we need to solve this case."
The death of Notorious B.I.G remains one of Los Angeles' highest-profile unsolved murders after 15 years.
The rapper from Brooklyn, New York, had just left a music industry event when he was shot.
Los Angeles police and the FBI have investigated the killing, but no arrests have ever been made.
Federal agents conducted a bi-coastal search for Wallace's killer, but federal prosecutors determined in 2005 that there wasn't enough evidence to pursue a case.
Agents looked into whether any Los Angeles police officers had been involved in the shooting, which came months after another rap superstar, Tupac Shakur, was shot dead in Las Vegas.
In March 2011, the FBI electronically released files on its investigation, which were heavily redacted but shed new light on the efforts that investigators took to try to find those responsible for the rapper's death.
Agents conducted surveillance and interviews in Los Angeles, San Diego and New York, the files showed.
The deaths of Wallace and Shakur have been the subject of rampant speculation about the motives. The one-time friends became rivals and instigators in an East Coast-West Coast rap rivalry during the mid-1990s.
Wallace's family filed a federal lawsuit against Los Angeles, and a 2005 trial ended with a mistrial after attorneys for Wallace's family discovered the city had withheld a trove of LAPD documents.
The family dismissed the lawsuit in 2010. Their attorney said that was done in order for the FBI and other agencies to pursue new leads in the case.
The civil case could be refiled, although that has not yet occurred.
- Additional reporting AP