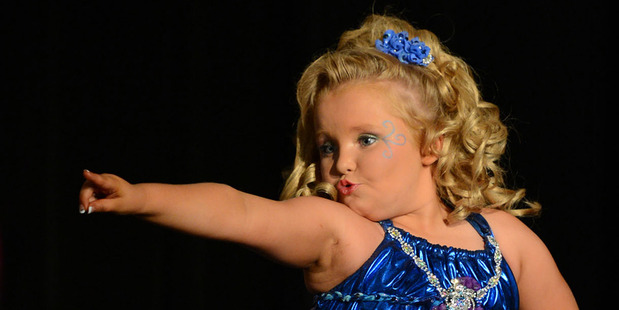 Maroon 5 frontman Adam Levine has branded TV show Here Comes Honey Boo Boo as the "worst thing that's ever happened" to civilisation.
The Moves Like Jagger singer has slammed the reality series - which follows seven-year-old beauty pageant contestant Alana Thompson and her family - for causing "decay" to society and insists its high viewing figures do not mean it has anything to offer.
He said: "Seriously, Honey Boo Boo is the decay of Western civilisation. Just because so many people watch the show doesn't mean it's good.
"So many people witness atrocities and can't take their eyes away from them, but that doesn't mean they're good. That show is literally The. Worst. Thing. That's. Ever. Happened!"
The Voice coach also slammed the "despicable" parenting shown in the programme during an expletive-filled rant.
He said Thompson's parents were ignorant and despicable and repeatedly said "f**k those people".
"They're just the worst."
- Bang! Showbiz