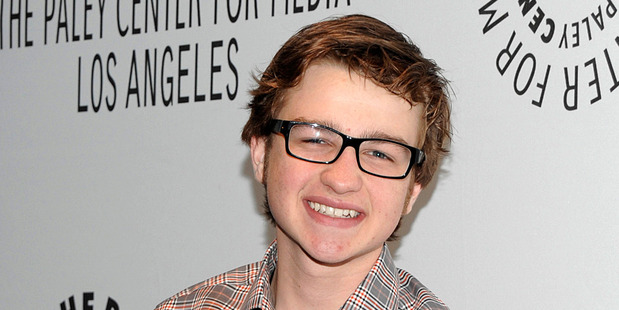 Charlie Sheen has called Two And A Half Men "cursed".
Sheen, who was fired from the show after angrily abusing its creator Chuck Lorre, made the claim after one of its stars Angus T. Jones called the sitcom "filth" and begged fans to stop watching it in a video posted to YouTube.
He told People magazine: "With Angus' Hale-Bopp-like meltdown, it is radically clear to me that the show is cursed."
Meanwhile, Jones is expected to avoid an awkward meeting with Two And A Half Men's producers for some time.
He was not at a rehearsal today because he is not going to be in the episode they are filming, according to a person close to the show who spoke on condition of anonymity.
Jones is not expected back at work until after the New Year, the person said.
His character has been largely absent because he has joined the army.
In the widely viewed video to promote Forerunner Christian Church, the 19-year-old Jones, who earns $350,000 per episode, rants about why he doesn't want to be in the show.
He said: "If you watch Two and a Half Men, please stop watching 'Two and a Half Men'. I'm on Two and a Half Men. I don't want to be on it. Please stop watching it. Please stop filling your head with filth, please."
Jones also claimed the show is created by "the enemy" and people were being brain-washed into watching it.
He continued: "People say it's just entertainment. The fact that it's entertainment - do some research on the effects of television and your brain and I promise you, you'll have a decision to make when it comes to the television and especially with what you watch on the television. It's bad news."
The US network CBS and producer Warner Bros Television have not commented.
- Bang! Showbiz and AP