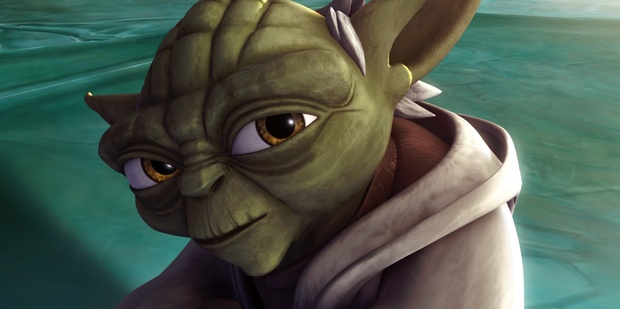 A new Star Wars film was announced today after Disney's purchase of Lucasfilm, sending the internet into overdrive.
The movie, Star Wars - Episode VII, is set for release in 2015 and will be the follow-up to the last film in the second trilogy of George Lucas' massively successful sci-fi blockbusters, 2005's Star Wars - Episode III: Revenge of the Sith.
Disney also announced Star Wars VIII and IX, as well as a string of sequels to be released every two to three years.
Fans took to Twitter to discuss the decision and views, under the trending hashtags #DisneyStarWars and #StarWars, were mixed.
Here are our favourite tweets from users utilising the hashtag #starwars:
vera (@paudecanela_nz): "So many catastrophes in the US right now.
Thinking of you during this tough time, fellow Star Wars fans."
Guy Endore-Kaiser (@GuyEndoreKaiser): "Just for fun, Disney should announce that they've hired George Lucas to direct their new Star Wars film."
theCHIVE (@theCHIVE): "Disney bought Lucasfilm and is making a 7th Star Wars. I guess they want to make a movie about the only empire more evil than theirs."
Caissie St.Onge (@Caissie): "You won't like any new Star Wars movie, but it won't be because of Disney. It will be because you're a grownup."
Paul Scheer (@paulscheer): "I just got so excited when I heard they were making a Star Wars VII then I remembered the last three."
Simon Pegg (@simonpegg): "Oh my god! Have you heard about Disney?! They're showing back to back episodes of Mickey's Clubhouse tomorrow!!! Oh Toodles!!! #excited"
Dan Maher (@MrPointyHead): "Star Wars VII-IX all to be direct to video, subtitled Return of Vader, Chewie's Pride and The Fox and The Hound 3 respectively."
Vince Mancini (@Filmdrunk): "Great, just what people on the internet needed, another excuse to talk about Star Wars. God help us if Disney ever acquires bacon."
crabstickz (@Chris_Kendall_): "Bit confused over the Star Wars news. Don't we want a new star wars movie? From the people that brought us Avengers?"
Scott Weinberg (@scottEweinberg): "Bad news: Disney will make more Star Wars movies. Good news: George Lucas will never make more Star Wars movies."
John Nolte (@NolteNC): "We're all complaining bitterly about Star Wars 7, but just remember, WE'RE ALL GOING TO SEE IT."
Steven Weintraub (@colliderfrosty): "thank you George Lucas for creating STAR WARS. But a bigger thank you for letting it go."
- nzherald.co.nz