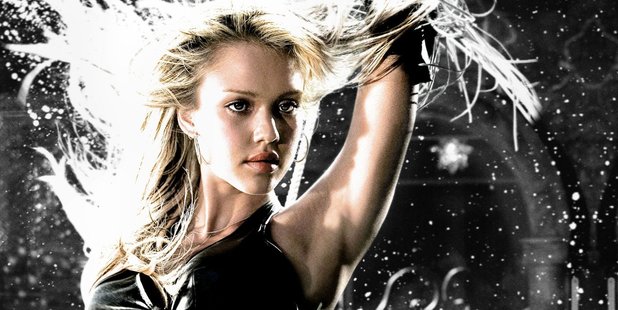 Stunning Hollywood star Jessica Alba has insisted on a body double for her stripping scenes in Sin City 2.
The actress isn't happy with her body after two kids and has insisted a stand in is used for the more provocative scenes in the follow-up to the grisly 2005 original.
A source told Life and Style magazine: "She was crushed when filming began and she didn't have her original body back so she told producers she wanted a body double.
"Her body is incredible, but for her it's not good enough. She's cut out carbs and does the P90X Ab Ripper twice a day, but she still isn't happy."
Alba, 31, has also reportedly been chain smoking to keep her mind off food.
The insider added: "She's been chain smoking lately to keep her appetite at bay. Jessica struggled with an eating disorder in her teens and when she's under pressure to look good for a part, she can slip back into extreme behaviour."
Sin City: A Dame to Kill For is being directed by Robert Rodriguez and Frank Miller, and will be released in 3D.
- Bang! Showbiz