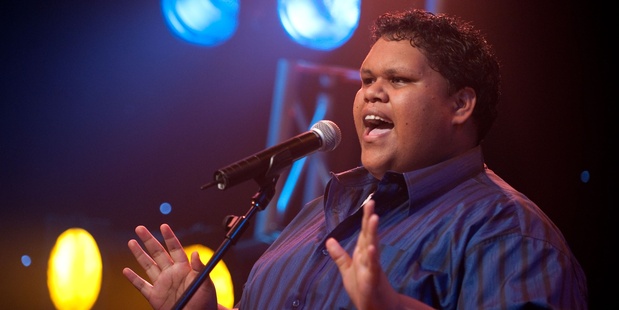 X-Factor panel hopefuls step up
Potential judges for TV3's much-touted rival to the New Zealand's Got Talent juggernaut step into the limelight today at secret judging auditions.
Simon Cowell's X-Factor franchise will film here next year but prospective judges will be put through their paces at a four-hour audition at TV3's Mt Eden studios in Auckland.
It comes as the wildly popular TV One show NZ's Got Talent moves into the semifinal phase today and allows viewers to vote for the first time.
The Herald on Sunday understands vocalists from around Auckland will attend the X-Factor audition and each will have three pieces critiqued in a marathon audition to judge the judges.
One industry insider said enormous secrecy surrounded the make-up of the panel.
It had been speculated the acerbic Paul Henry would spearhead the four-strong judging team, but his move to morning television in Australia had presumably canned that idea.
An official announcement on the panel was due in a couple of weeks but it is already understood former New Zealand Idol host Dominic Bowden has been lured back from his X-Factor audience warm-up role in the US to host the New Zealand show.
In X-Factor, each judge mentors a group of finalists, while sitting on the judging panel.
The New Zealand X-Factor winner will be signed to Sony Music. The UK version launched the internationally acclaimed singer Leona Lewis and boy band One Direction, which wowed crowds here earlier in the year.
Meanwhile, as the first six semifinalists in NZ's Got Talent hit the stage tonight, barefoot Hamilton singer Dane Moeke has been revealed as a hero.
Dane, who drew attention at his audition for singing without shoes, rescued his best friend at Mt Maunganui last year.
Friends celebrating Dane's 21st birthday in February got into trouble at the surf beach.
Dane's friends were washed ashore but Dane's best mate, Harrison Jull, went under.
"Everything happened so quickly," Dane said. "The waves were going crazy and I turned around to see all my friends had been washed up on to the shore apart from my best mate who had disappeared.
"He wasn't the greatest of swimmers so I ended up going in after him and bringing him back in."
Dane joked Harrison was relieved his mate didn't have to perform CPR back on the beach.
Other semifinalists include single mother-of-twins Ari Laine, illusionists Andre Vegas and Company, tin-whistler Bethany Waugh, hip-hop dancer Connor Masseurs and 11-year-old Jessie Hillel.

Voting
Tonight is the first of six New Zealand's Got Talent semifinal episodes.
For the first time, Kiwis have the chance to vote for their favourite act. It costs 99c to vote, by texting the name of your favourite to 8981. You can also vote via the NZGT iPhone app.
The top-voted act goes through to the final each week, with the judges deciding which of the next two highest-polling acts also go through. In all, 12 acts will be selected from the 30 semifinalists and one wildcard entry.
Those 12 will perform in a two-hour grand final on November 25. The winner will be announced on December 2.