Presenter now working with Britney Spears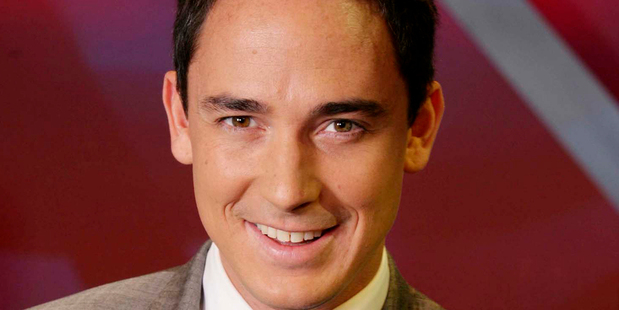 MediaWorks' plans for a New Zealand version of Simon Cowell's X Factor is under way and The Diary has learned a host has been signed. TV3 wants to keep the details under wraps, but a well-informed insider at the network said Dominic Bowden will host.
Co-executive producer Andrew Szusterman said a contract has been signed with a presenter, but made no mention of Bowden.
However, an inside source at the company said he had always been first choice. "He's working with Britney Spears right now on the American X Factor. It's a no-brainer."
Earlier this year, former network programming boss Kelly Martin told The Diary TV3 was in talks with Bowden but plans to produce the format at the cash-strapped media company were put on hold until funding could be found.
On Friday, the company announced X Factor NZ will premiere on TV3 next year - with a $1.6 million "minority investor" contribution from NZ On Air.
The show pits contestants against each other in the search for a person or group to sign a music recording contract. The Kiwi winner will be signed to Sony Music Entertainment NZ - home to Dave Dobbyn, Kids of 88, Bic Runga, Zowie, Che Fu and Brooke Fraser.
A production office has been set up at MediaWorks and the team is sourcing venues to hold auditions.
With a host signed and sealed, the next step is selecting four judges.
Bowden has previously presented The Next Great American Band, Are You Smarter than a 10 Year Old? and New Zealand Idol.
Since moving to Los Angeles, the sometime TVNZ correspondent found employment on the American X Factor working on production.
Hobbit actor skydives in Queenstown
British actor Benedict Cumberbatch channelled his daredevil side by jumping out of a plane 4572m above Glenorchy, Queenstown. It was the first ever skydive for the 36-year-old thesp who is keen to try it again.
"It was the most exquisite sensation and when I landed on the ground I wanted to do it again," Cumberbatch told Skydive Queenstown after touching down safely. "It's such an extreme thing. You think, 'God, I've just had the most massive bite out of life and I'm really hungry for more!"'
The Sherlock Holmes star, who is in New Zealand filming his part in The Hobbit, made the tandem jump with instructor Mauricio Rochas. Photos appeared on the company's Facebook page before an exclusive deal was hatched with a local tabloid women's mag and a British newspaper.
Star-studded Nelson premiere
Last night's world premiere of local battler film Kiwi Flyer was a star-studded affair with actors Tandi Wright, Dai Henwood and Vince Martin appearing on the red carpet in Nelson.
Martin, who is a jazz crooner in New York, is better known as the face of the long-running Beaurepaires ads. "You know it's going to be a good night when you're cutting up the red carpet with Vince Martin," Dai Henwood told The Diary.
Kiwi Flyer is the feel-good story of a 12-year-old boy who sets out to win the local trolley derby in memory of his father. It is the first feature-length film made in Nelson and was inspired by the Nelson Trolley Derby. The $1.1m movie was shot over 22 days last year and involved many locals as extras, including a cameo by Mayor Aldo Miccio.