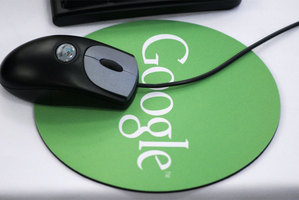 Search engine Google has made playing the game Six Degrees of Kevin Bacon much easier.
The game, which involves picking any actor or actress and linking them back to actor Kevin Bacon, was reportedly created in 1994 by a trio of students at Pennsylvania's Albright College.
It is based on the idea that every movie actor in the world can be connected back to Bacon, who has starred in hits such as Footloose, in no more than six movie associations.
Now simply search "Bacon number", followed by the name of a celebrity, and Google will work out the degrees of separation between them and Bacon.
For example, according to Google, comedian Rhys Darby has a Bacon number of 2, having starred in The Boat That Rocked alongside January Jones, who appeared in X-Men: First Class with Bacon.
Sir Peter Jackson, Conchords Bret McKenzie and Jermaine Clement, Martin Henderson, Anna Paquin, Cliff Curtis, Lucy Lawless, Sam Neill, Robyn Malcolm, and Temuera Morrison all also have a bacon number of 2.
However, BuzzFeed has found the search engine comes up with some surprising results.
US President Barack Obama has a Bacon number of 2, while Republican rival Mitt Romney does not have a Bacon number at all. Stranger still, US President Jimmy Carter has a Bacon number of 3.
The New York Magazine was also critical, noting that other Bacon number generators are more accurate, as they use websites such as online film database IMDb, which Google does not.
Google responded, saying the Bacon numbers are based on information from Google's Knowledge Graph, which is a "map of real-world people, entities, and the connections between them". It is working to improve the search feature.
Bacon himself has embraced the phenomenon, launching the charitable website.