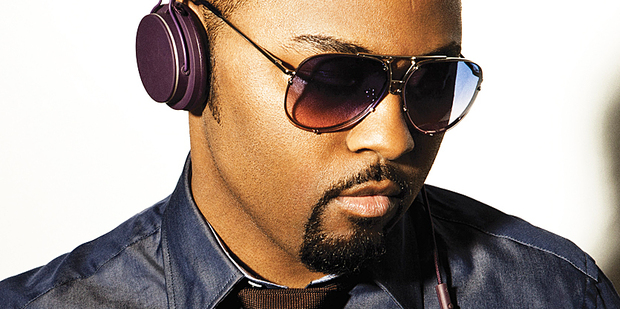 The man known as Musiq Soulchild used to make soul music. Now, the Philadelphia soul man tells his adoring masses at The Civic, he's labelled it "love music".
"Not bedroom music," he smiles, from behind his sunglasses. "It means I'm singing it with love." This smoothie knows all the right things to say.
The thing is, he might be singing his songs with love but they would sound much better if he - and his two powerhouse backing singers - were not singing over a backing tape.
Yes, it's expensive to bring a band to New Zealand but not having live players behind you is short changing the audience.
Not that two devout female fans beside us, who were out of their seats swooning and grooving to the soul man's sweet nothings, gave a hoot.
"No, this is how we (meaning everyone in the theatre) want to hear him," one of them said staunchly.
Now then, I admit I knew very little about Musiq Soulchild apart from a couple of songs off his 2002 album Juslisen - as in "Just Listen", for those of you who don't speak neo soul lingo.
But the crowd, with the majority of the "beautiful" ladies especially dolled up for the occasion, sure knew his songs from a decade-long career that has included six albums and 11 Grammy nominations.
Earlier, local soul princess Aaradhna made a nervous return to the stage following a long break from music after some "ups and downs, mainly downs".
Though it was during this difficult period of her life that she wrote new single Wake Up, and with its lovely retro soul feel it was the highlight of a shaky set.
Soulchild took the show up a notch in showmanship but, and sorry to bang on about it, the lack of a live band made for a sparse and flat stage which was only brought to life by the spiralling and circling light show.
So it was nice enough. The guy can sing. But he's no Usher. And Jason, the male back up singer, out shone the star of the show during his rousing solo on Love.
The shame is, his best song, Halfcrazy, and banging late set party songs like For the Night, would have lifted the roof off with a band behind him.
But backing tapes just don't cut it.
Who: Musiq Soulchild
Where: The Civic Theatre, Auckland
When: Wednesday, September 12
- TimeOut